This White Chocolate Raspberry Cake combines white chocolate cake layers with a white chocolate swiss meringue buttercream, fresh raspberries, and raspberry jam. A perfect flavor combination!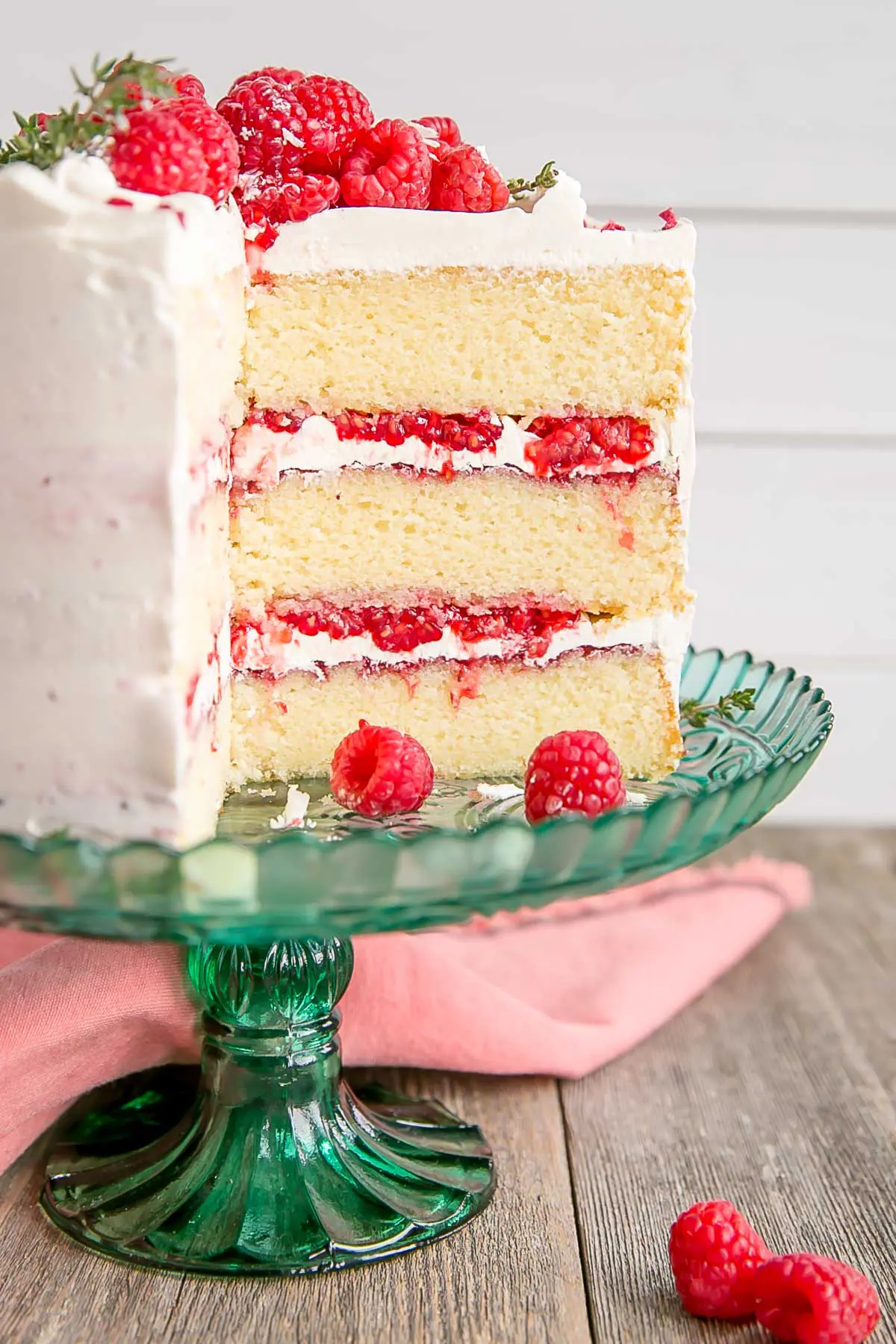 Hi everyone! Sorry it's been so long since my last post/recipe — this was not intended. For those of you who don't know, we got a puppy at the end of June and it's been pure chaos ever since. I knew that puppies were a lot of work, but this is a whole 'nother level of craziness.
I actually made this White Chocolate Raspberry Cake weeks (months?) ago with the intent to post it in July. That obviously didn't happen.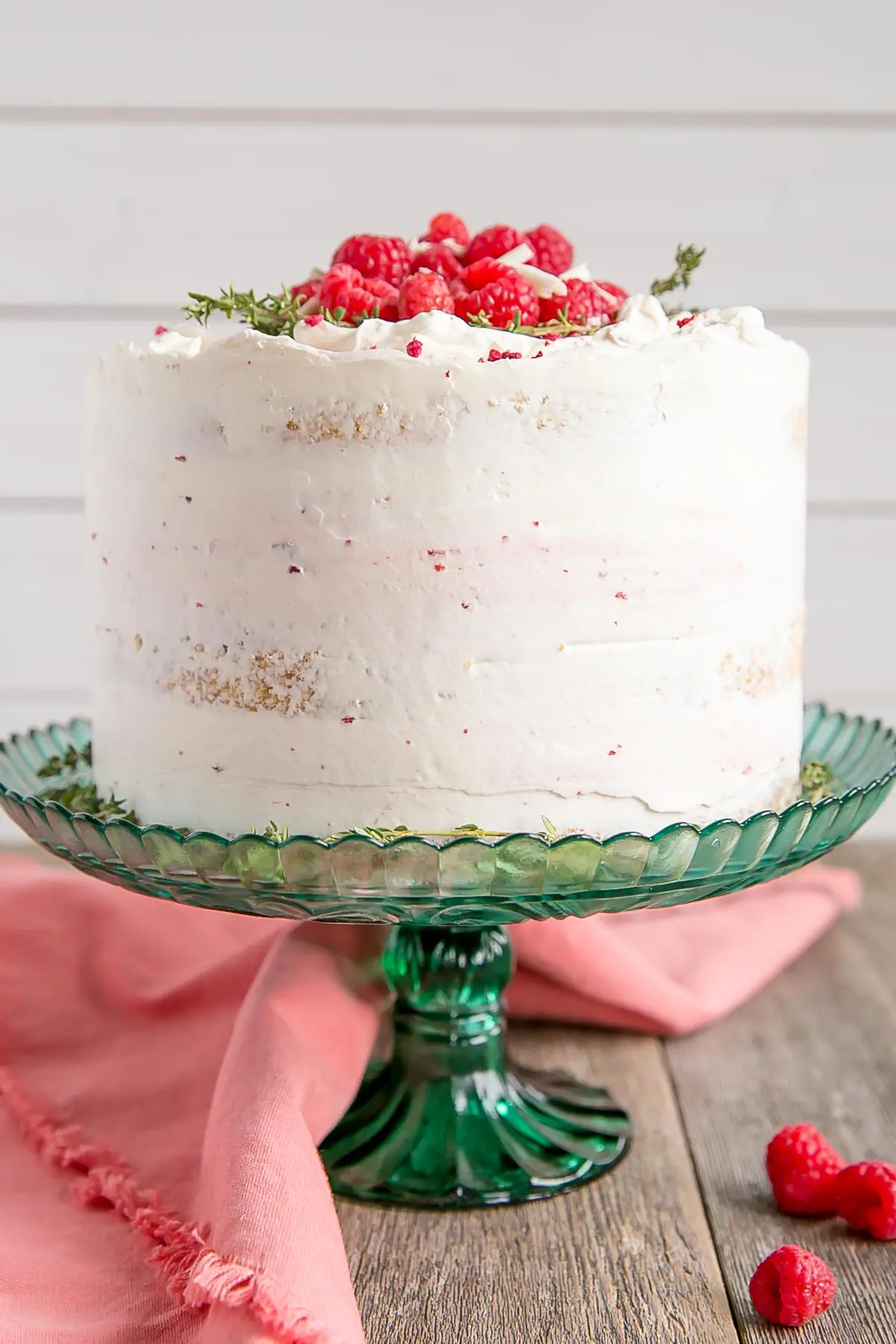 In addition to the puppy (who we named Zelda, after our mutual love of the video game franchise), we were also dealing with some unplanned renos due to a water leak in a neighbor's unit that flooded our basement in early June.
I exaggerate a bit when I say flooded — it was a slow leak in a cracked pipe that cause water to seep up from under the floorboards. But still, one wall and the entire floor had to be ripped up and replaced which finally just happened last week, so we were living in a construction zone for 2 months.
This might not seem like that big of a deal, but the basement is actually where we hang out the most. It's a walkout with huge windows and a view — it's where we have our tv, and it's generally the coziest room in the house. If we had a fireplace down here, I'm convinced we've never leave! It's also the main puppy space, so the whole reno was really disruptive.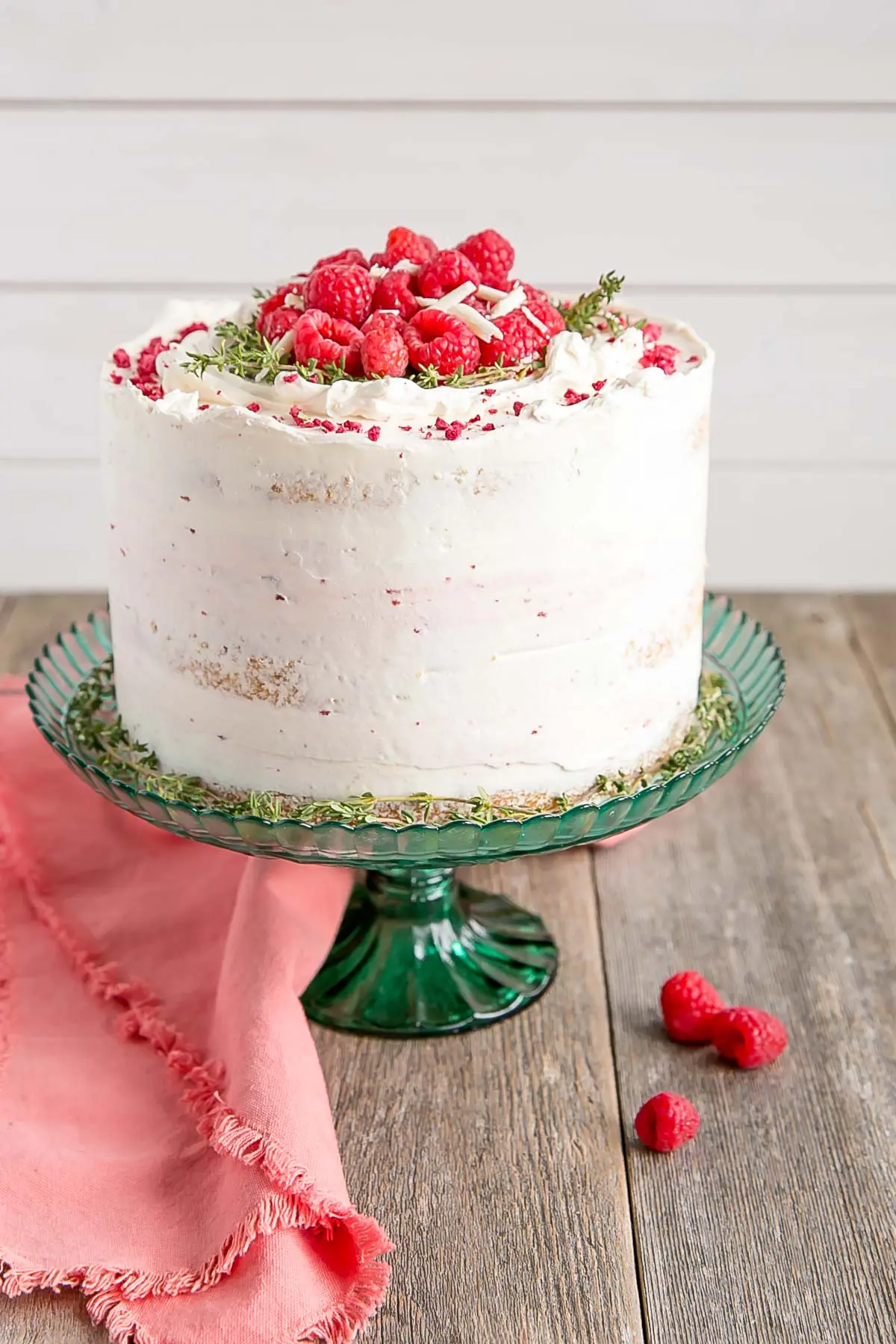 Ryan and I opted to do the demo and move all our furniture to save a bit of time/money. We have some rather large pieces of furniture down here that we had to move (giant sectional + chaise, book cases, tv, etc). It was a lot of work! Poor Zelda was confined to her pen for the better part of a weekend, and then got shuffled upstairs while the work was being done.
I'm complaining. I tend to do that. In the grand scheme of things, it could have been a lot worse. None of our stuff was damaged, insurance paid for the whole thing, and we have a nice new floor down here now (the old one was terrible).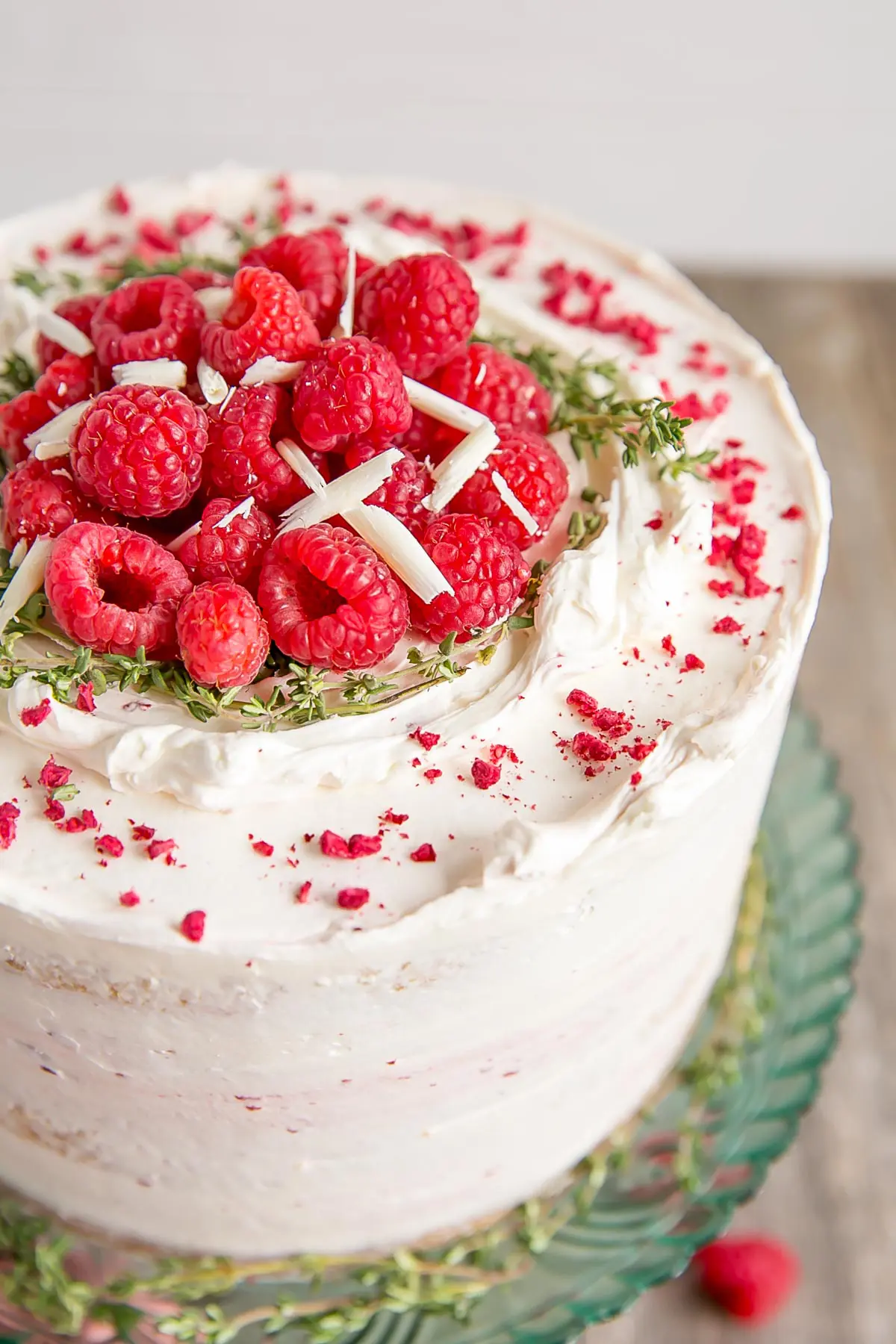 Zelda though, she's a handful omg. Potty training has been a nightmare. I think (hope) that's mostly due to all the disruption we've had with the unplanned renos (literally the worst timing for that to happen). She's been moved around from downstairs to upstairs and back again. Hoping things calm down a bit in that regard since the renos are officially done (YAY!). Now that that's settled, I'm hoping to get a bit more consistency for her with everything.
The worst part, though, has been the biting. I know that puppies bite. But she BITES. Like, draws blood if you let her (and sometimes even if you try not to), with those razor sharp puppy teeth. I know it's her way of playing/teething, but omg, it is brutal. My arms and hands are just shredded and bruised from those puppy teeth. It's SO painful. Literally nothing we try has worked. We've tried redirecting her to toys, disengaging, yelping (which only gets her more hyper). There was honestly a point this weekend where I was like, this is hell. Wtf did we do??
But then there are times where she's so cute and adorable I can't imagine that I was ever mad/frustrated with her. My friend Eva said to me yesterday, "Puppies are as cute as they are for survival purposes – otherwise you'd kill them." There has never been a more accurate statement.
Anyhow, let's talk about this White Chocolate Raspberry Cake, because it's crazy delicious.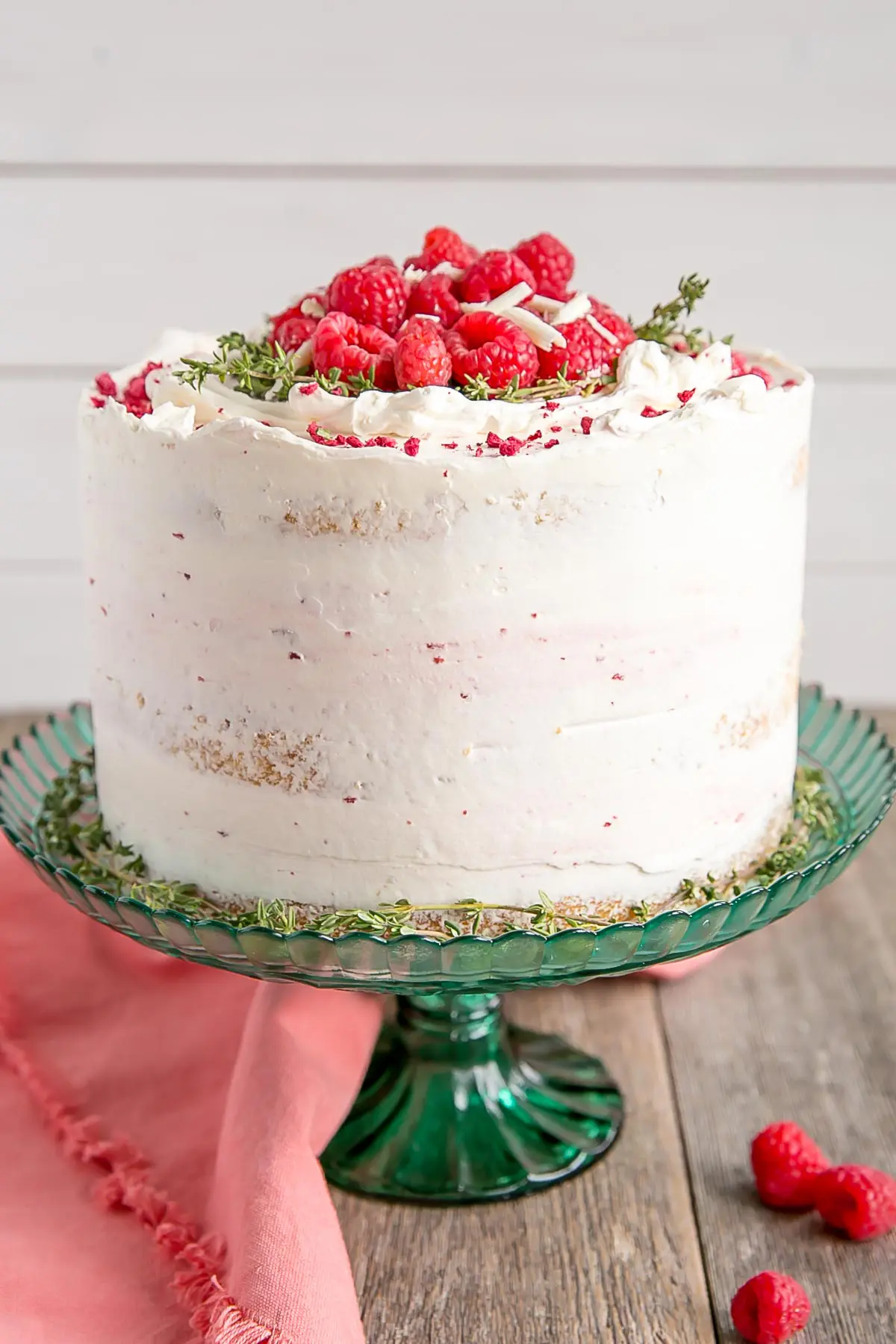 I'm actually not a fan of white chocolate. It's not really chocolate after all. It contains no cocoa solids and is made up strictly of cocoa butter, sugar, and milk. But I had a request in my Facebook Group for a White Chocolate Raspberry Cake, and who am I to turn that down? It makes perfect use of those summer berries, too.
Honestly, this cake is now one of my favorites. The white chocolate flavor is there, but it's not overpowering like straight up white chocolate can be. And the sweet/tart fresh raspberries are a perfect compliment.
How to make this White Chocolate Raspberry Cake
To make this white chocolate cake, I modified the recipe from my White Chocolate Candy Cane Cake. Technically the ratio of sugar in this recipe is too high, because the white chocolate also has sugar in it. I didn't find it overly sweet though, and I loved the texture, so I'm leaving the recipe as-is. Note that the cake will bake up with a darker golden crust due to the extra sugar. If you like, you can reduce the granulated sugar in the recipe to 1 1/2 cups instead.
This is considered a mud cake due to the chocolate in the cake batter. Mud cakes are dense, moist, and almost fudgy in texture. If you're looking for a light and fluffy cake, this is not it!
I used raspberry jam between the layers along with fresh raspberries for an extra hit, but you can leave the jam out if you like. I used store-bought seeded jam (I like the seeds), but you can use any you like, or even homemade if you prefer!
The decorating style of this White Chocolate Raspberry Cake is very simple. I kept the sides semi-naked and did a design on top similar to my Lemon Elderflower Cake. I piled some fresh raspberries on top, and added some thyme sprigs for a pop of green.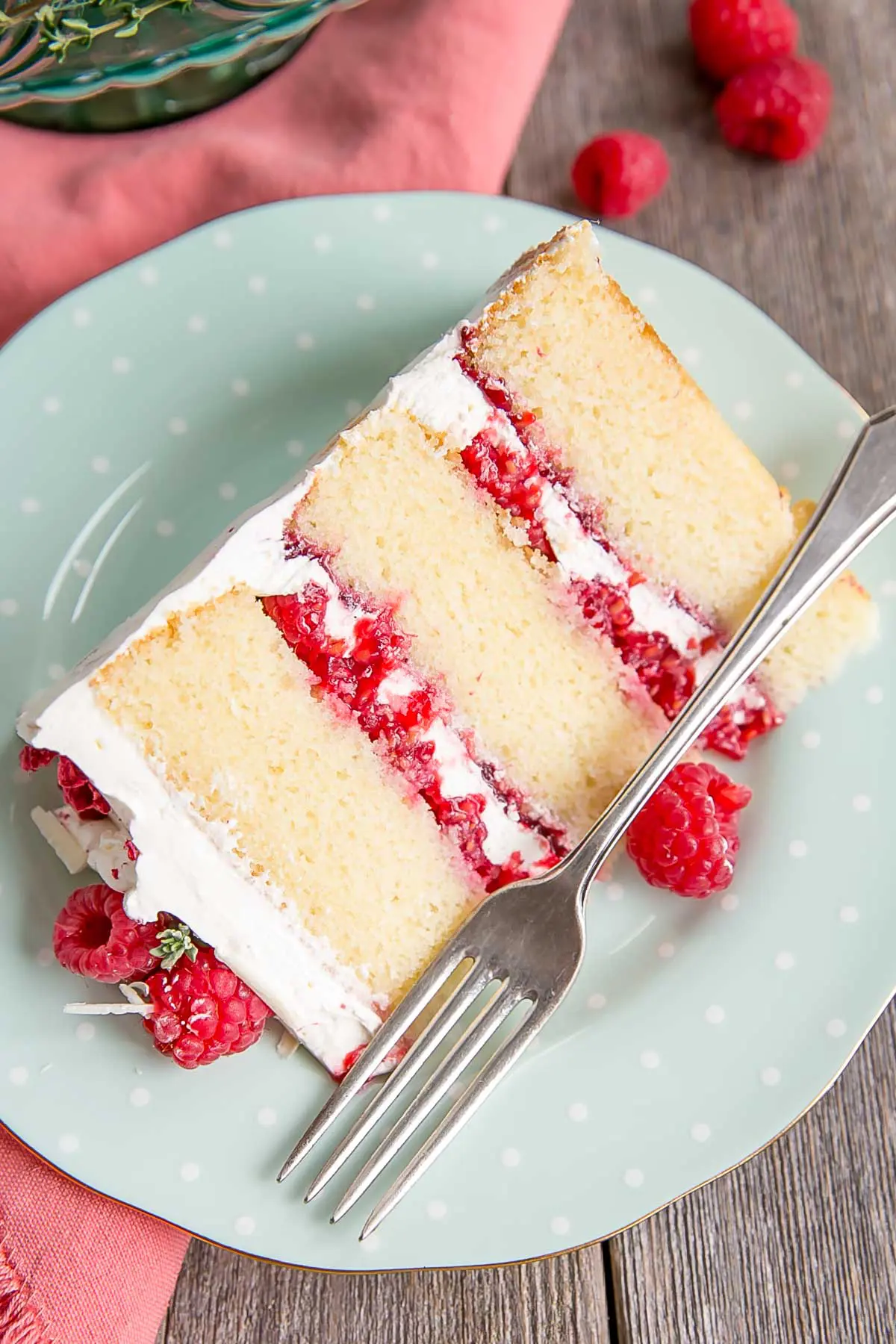 This truly is a delicious flavor combination, and the fresh berries make it so perfect for summer!
Looking for more berry desserts?
Tips for making this White Chocolate Cake with Raspberries
This is considered a mud cake due to the chocolate in the cake batter. Mud cakes are dense, moist, and almost fudgy in texture. If you're looking for a light and fluffy cake, this is not it!
The ratio of sugar in this recipe is high due to the addition of the white chocolate. This will give a darker crust. I did not find it overly sweet, but you can reduce the sugar to 1 1/2 cups instead.
Try to use the best quality white chocolate you can find. White chocolate chips will do, but the flavor will be better with good quality white chocolate.
If you don't like raspberries, this white chocolate cake would be just as delicious with blueberries, blackberries, or strawberries.
Be sure to check my Swiss Meringue Buttercream post for tips and troubleshooting.
To help ensure your cake layers bake up nice and flat, check out my Flat Top Cakes post!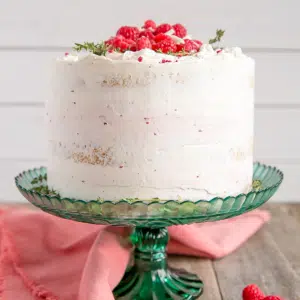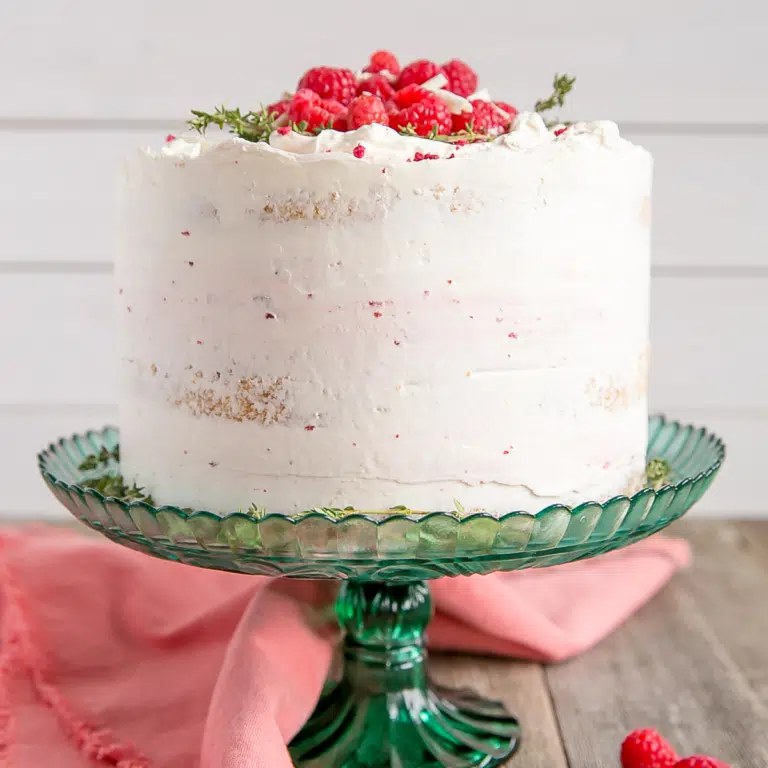 White Chocolate Raspberry Cake
This White Chocolate Raspberry Cake combines white chocolate cake layers with a white chocolate swiss meringue buttercream, fresh raspberries, and raspberry jam. A perfect flavor combination!
Ingredients
White Chocolate Swiss Meringue Buttercream:
Assembly:
500

g

fresh raspberries

divided

6

Tbsp

raspberry jam

seeded or seedless (optional)
Instructions
White Chocolate Cake:
Heat milk and chocolate until melted and combined, cool to room temperature.*

Preheat oven to 350F. Grease and flour three 8″ cake rounds and line with parchment.

In a medium bowl, whisk flour, baking powder, and salt until well combined. Set aside.

Using a stand mixer fitted with a paddle attachment, cream butter and sugar on med-high until pale and fluffy (approx 3mins). Reduce speed and add eggs one at a time fully incorporating after each addition. Add vanilla.

Alternate adding flour mixture and milk mixture, beginning and ending with flour (4 additions of flour and 3 of milk). Fully incorporating after each addition.

Bake for approx. 40mins or until a toothpick inserted into the center comes out mostly clean.

Place cakes on wire rack to cool for 10mins then turn out onto wire rack and cool completely.
White Chocolate Swiss Meringue Buttercream:
Place egg whites and sugar into the bowl of a stand mixer, whisk until combined.**

Place bowl over a double boiler on the stove and whisk constantly until the mixture is hot and no longer grainy to the touch (approx. 3mins). Or registers 160F on a candy thermometer.

Place bowl on your stand mixer and whisk on med-high until the meringue is stiff and cooled (the bowl is no longer warm to the touch (approx. 5-10mins)).

Switch to paddle attachment. Slowly add cubed butter and mix until smooth.***

Add white chocolate and whip until smooth.
Assembly:
Reserve 1/3rd of the prettiest raspberries (160g) for the top of the cake. Very roughly chop remaining 2/3rds of the raspberries (330g). I basically just made sure each was cut in half.

Place one layer of cake on a cake stand or serving plate. Spread approx. 3 Tbsp of raspberry jam evenly across the layer, right to the edges. Top with 1 cup of buttercream and spread evenly. Press half of the chopped raspberries evenly into the frosting. Repeat with next layer.

Top with final layer of cake and crumb coat. Add 1 cup of buttercream to the very top and smooth until it hangs over the sides. Use an icing smoother to smooth the sides and create a lip on the top with the frosting.

Dollop a bit of frosting on the top and spread out in a rustic manner. Top with fresh raspberries and thyme sprigs if desired.
Notes
* You can do this in the microwave, stirring between 30 second bursts or in a pot in the stove, stirring constantly, or in a double boiler, stirring occasionally.
** Wipe your mixer bowl and whisk down with lemon juice or vinegar to make sure it is completely grease free and make sure there is no trace of yolk in your whites or your meringue will not stiffen.
*** The buttercream may look like it's curdled at some point. Keep mixing until it is completely smooth. If it looks soupy, place it in the fridge for 20mins and rewhip.
Calories:
809
kcal
Carbohydrates:
95
g
Protein:
8
g
Fat:
45
g
Saturated Fat:
27
g
Cholesterol:
146
mg
Sodium:
191
mg
Potassium:
315
mg
Fiber:
2
g
Sugar:
71
g
Vitamin A:
1200
IU
Vitamin C:
9
mg
Calcium:
148
mg
Iron:
1.8
mg
The nutritional information and metric conversions are calculated automatically. I cannot guarantee the accuracy of this data. If this is important to you, please verify with your favorite nutrition calculator and/or metric conversion tool.