This classic chocolate cake pairs moist chocolate cake layers with a rich and silky chocolate buttercream. It's the only chocolate cake recipe you will ever need!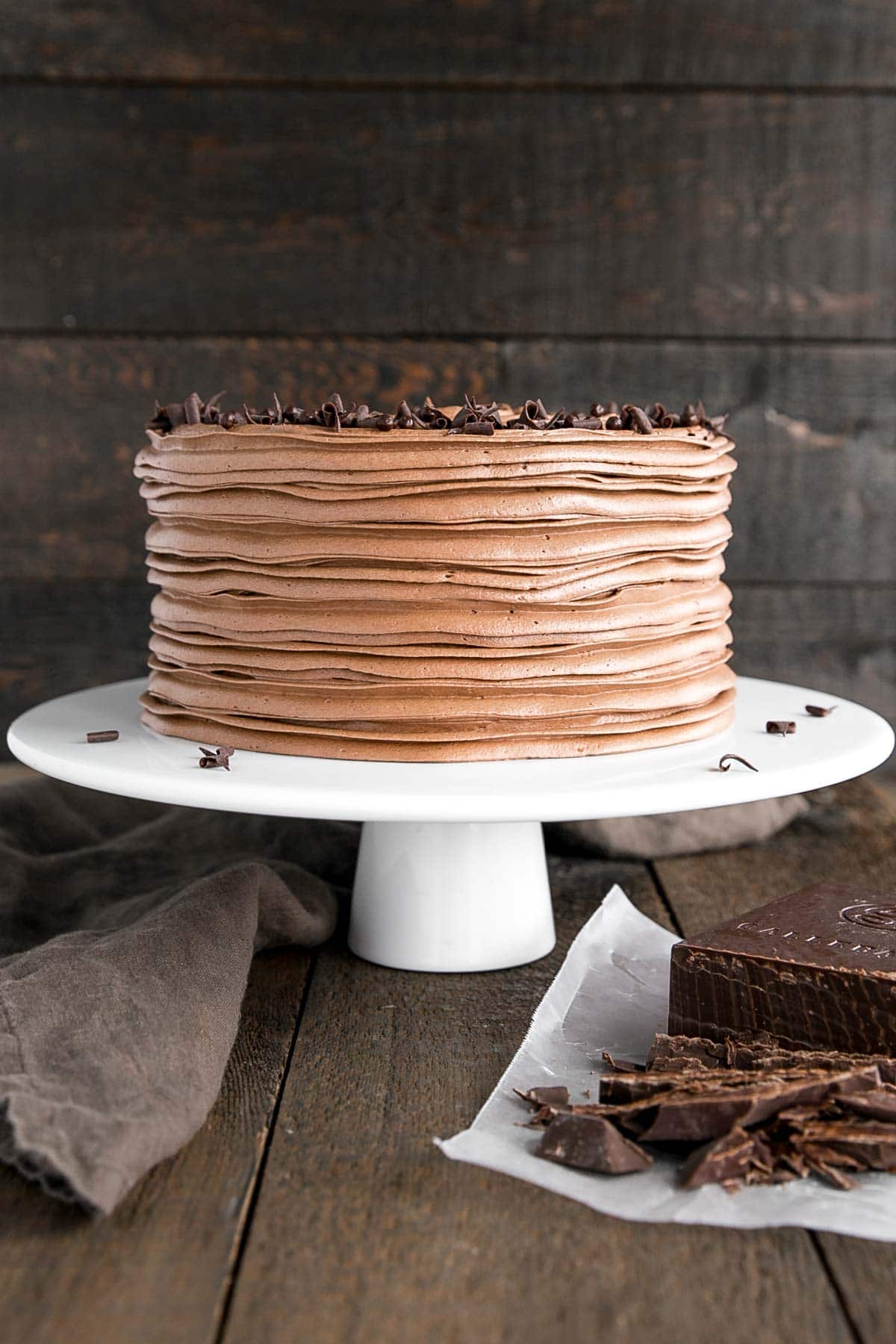 There are few things more comforting in this world than good old chocolate cake. It is, in fact, one of my favourite things to eat. The classic combo of moist chocolate cake and rich chocolate frosting is truly the best. To be honest, I don't know what's taken me so long to get this classic pairing up on the blog.
I have no shortage of chocolate cake recipes. Most of them use the same ingredients and formula, just in different quantities depending on the size of the cake. One of my oldest and most popular recipes is my Mocha Cake, which I used as a basis for the Chocolate Cake recipe I bring you today.
…