This White Chocolate Raspberry Cake combines white chocolate cake layers with a white chocolate swiss meringue buttercream, fresh raspberries, and raspberry jam. A perfect flavour combination!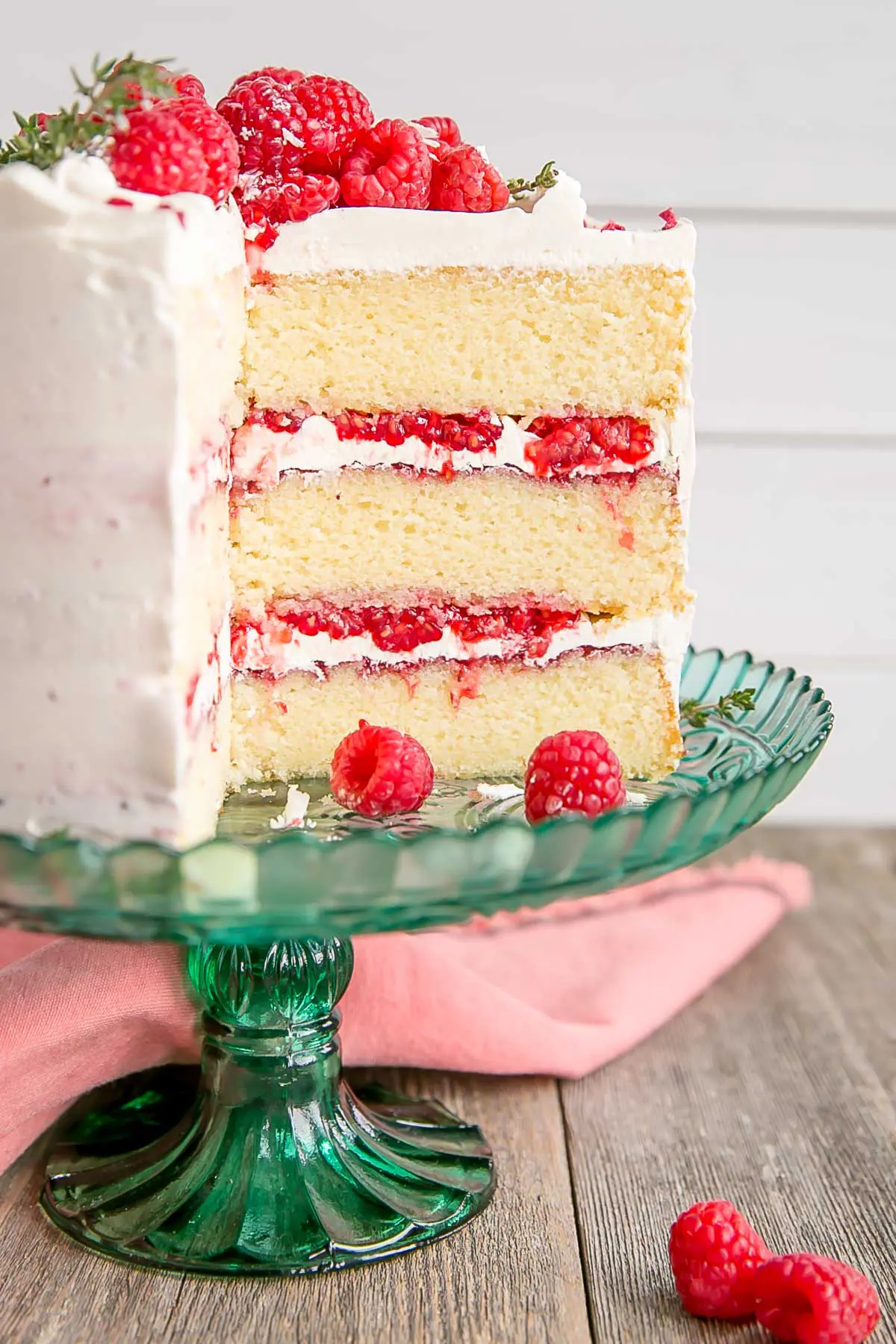 Hi everyone! Sorry it's been so long since my last post/recipe — this was not intended. For those of you who don't know, we got a puppy at the end of June and it's been pure chaos ever since. I knew that puppies were a lot of work, but this is a whole 'nother level of craziness.
I actually made this White Chocolate Raspberry Cake weeks (months?) ago with the intent to post it in July. That obviously didn't happen.
…