This pumpkin cake is perfect for Fall! Moist and delicious pumpkin cake layers with a tangy cream cheese frosting and crunchy candied pecans.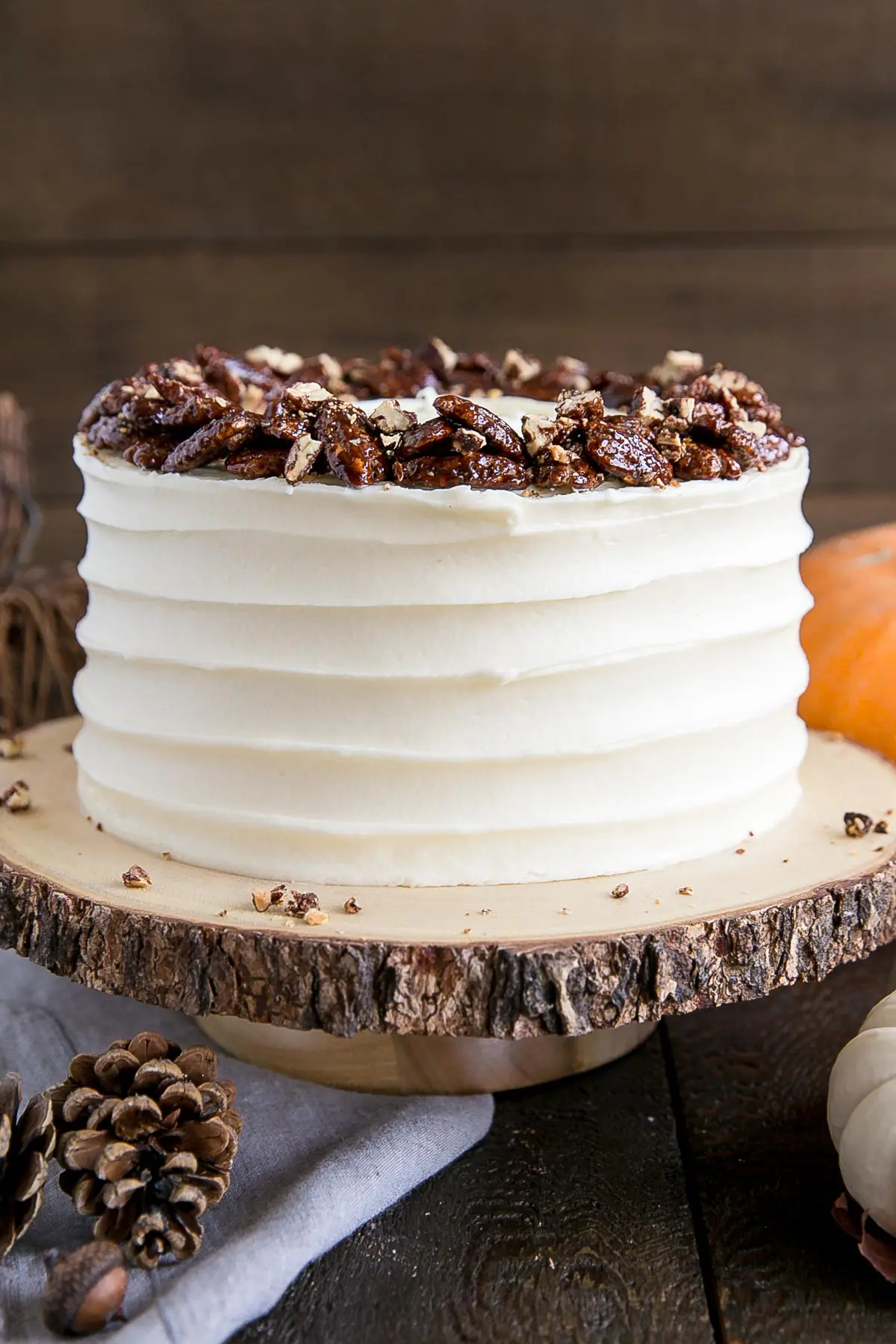 Happy Thanksgiving, Canadian friends! I hope you're celebrating it with friends and family. Ryan and I are hosting Thanksgiving dinner again this year — nothing fancy, just a large roast chicken using Ina's recipe (it's amazing) and some sides. We usually do a turkey on Thanksgiving, but there are always so many (too many) leftovers, and it's just my parents coming over so we're opting for a smaller bird. And, of course, this Pumpkin Cake will be served as dessert.
In true Olivia fashion (at least recently), I meant to get this recipe out weeks ago so that you too could have it for Thanksgiving. Alas, it was not meant to be. Too much life stuff (aka puppy) going on that has put a serious damper on my baking. It's all good though, she's adorable (most of the time), and growing so fast that I want to soak in the puppy time as much as possible!
…