This Milk Chocolate Almond Cake pairs fluffy almond cake layers with a rich milk chocolate ganache frosting.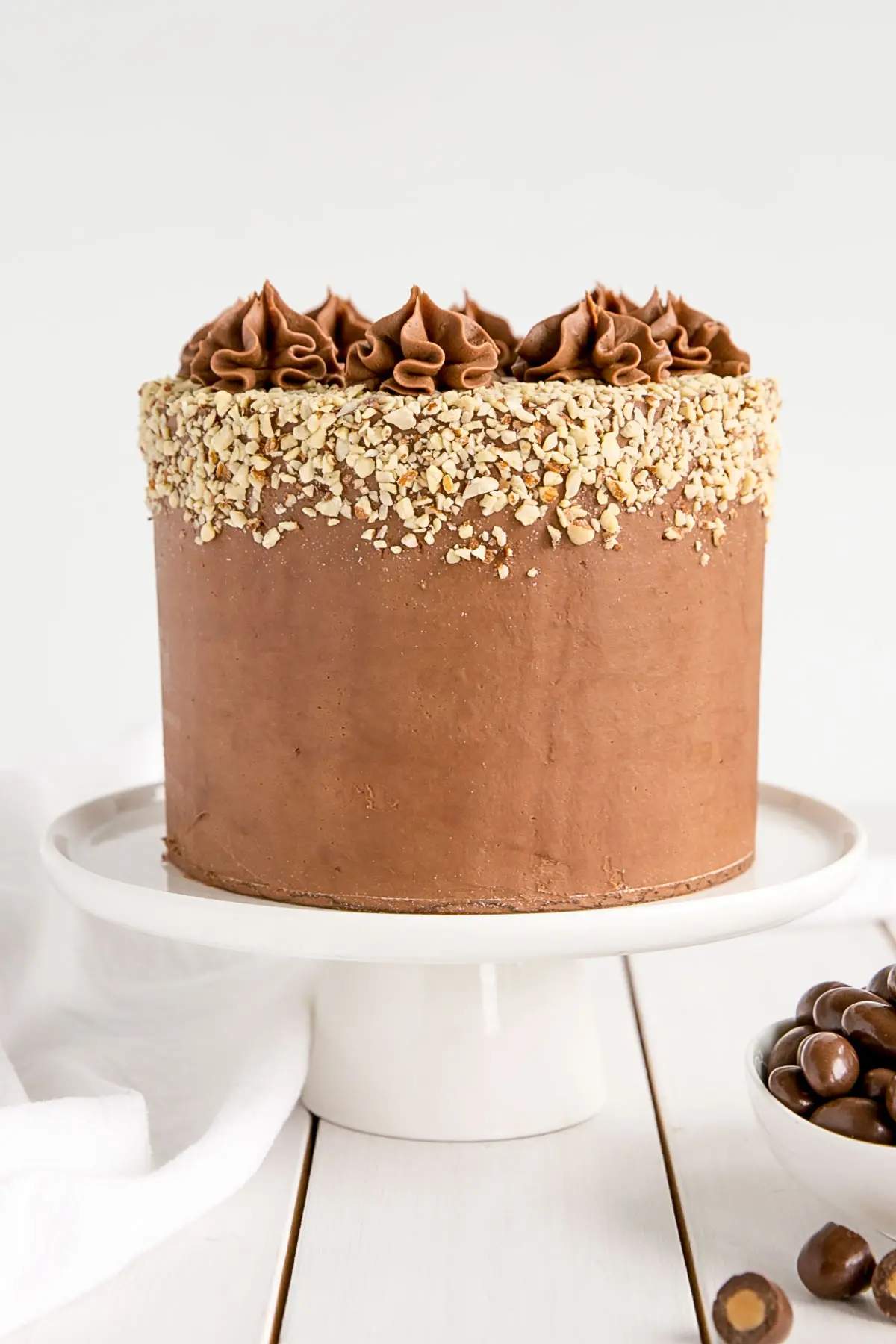 Milk chocolate almonds are my kryptonite. I almost never allow myself to buy them, since I'll eat an entire bag in one day. One time, I bought one of those huge bags of them from Costco. I don't even think they lasted a week. SO. GOOD. I have zero self control when it comes to them. ZERO.
It was Ryan's suggestion to turn my favourite chocolate confection into a cake. I'm actually not sure why I hadn't thought of it before. I already have the perfect Almond Cake recipe, all I needed to do was pair it with a rich milk chocolate ganache. And so, the Milk Chocolate Almond Cake was born.
…