This Lime & Coconut Cake evokes the very best of those tropical island flavours. Tender coconut lime cake layers with a tangy lime curd and silky coconut buttercream.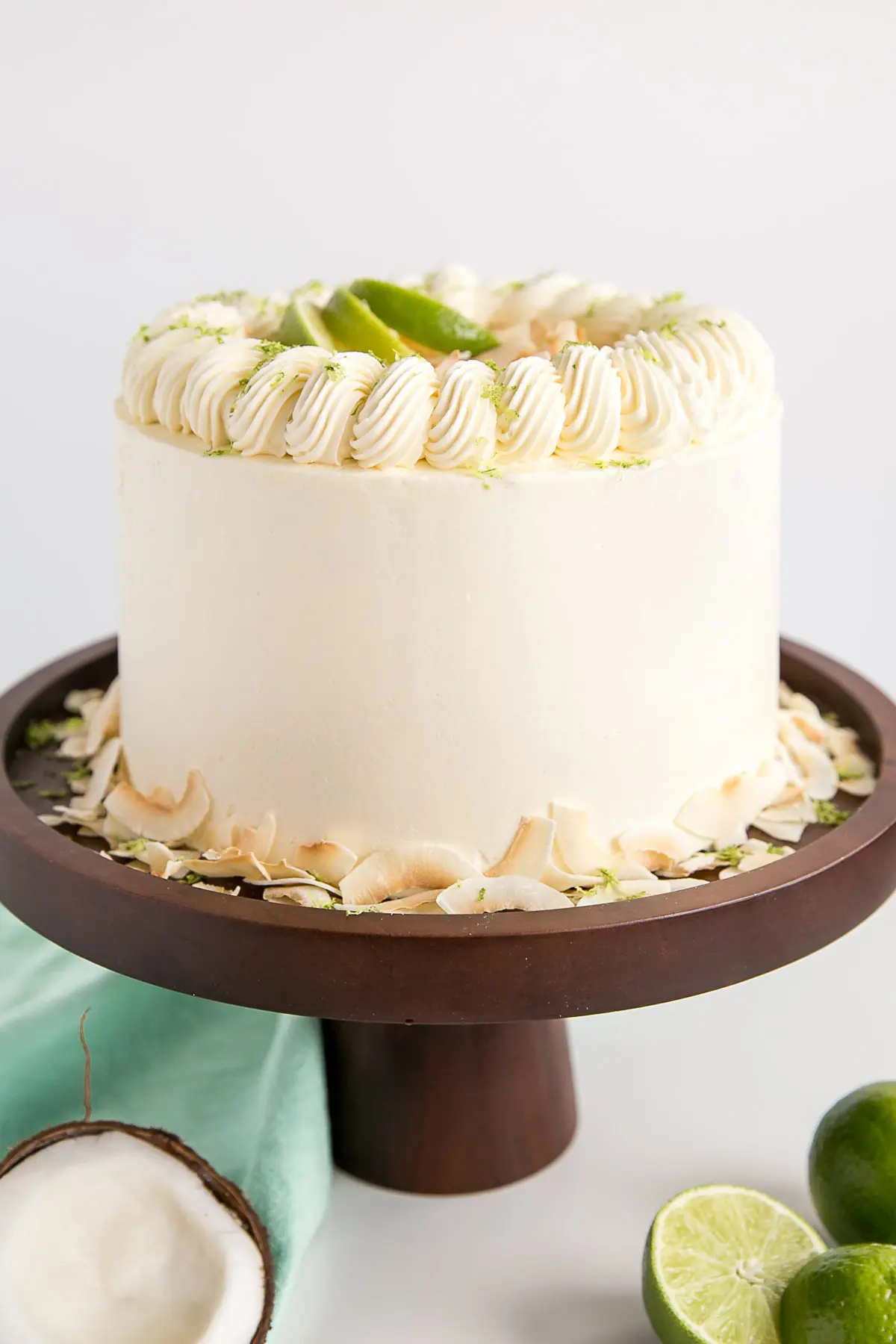 Has anyone seen Practical Magic? You know that scene with the Midnight Margaritas? The entire time I was working on this cake, I had that and the Put the Lime in the Coconut song in my head. Love me a good Sandra Bullock movie. I watch that one every year around Halloween!
After my last cake recipe, I'm happy to report that all components of this cake came together without issue. I basically merged parts of my Lemon Elderflower, Key Lime Pie, and Coconut Cakes to form this Lime & Coconut Cake. The decorating though, that went as badly as you can expect when filling a cake with a soft lime curd.
…