These Snow Capped Gingersnaps are the perfect Christmas cookies! Chewy gingerbread cookies dipped in white chocolate and topped with crystallized ginger.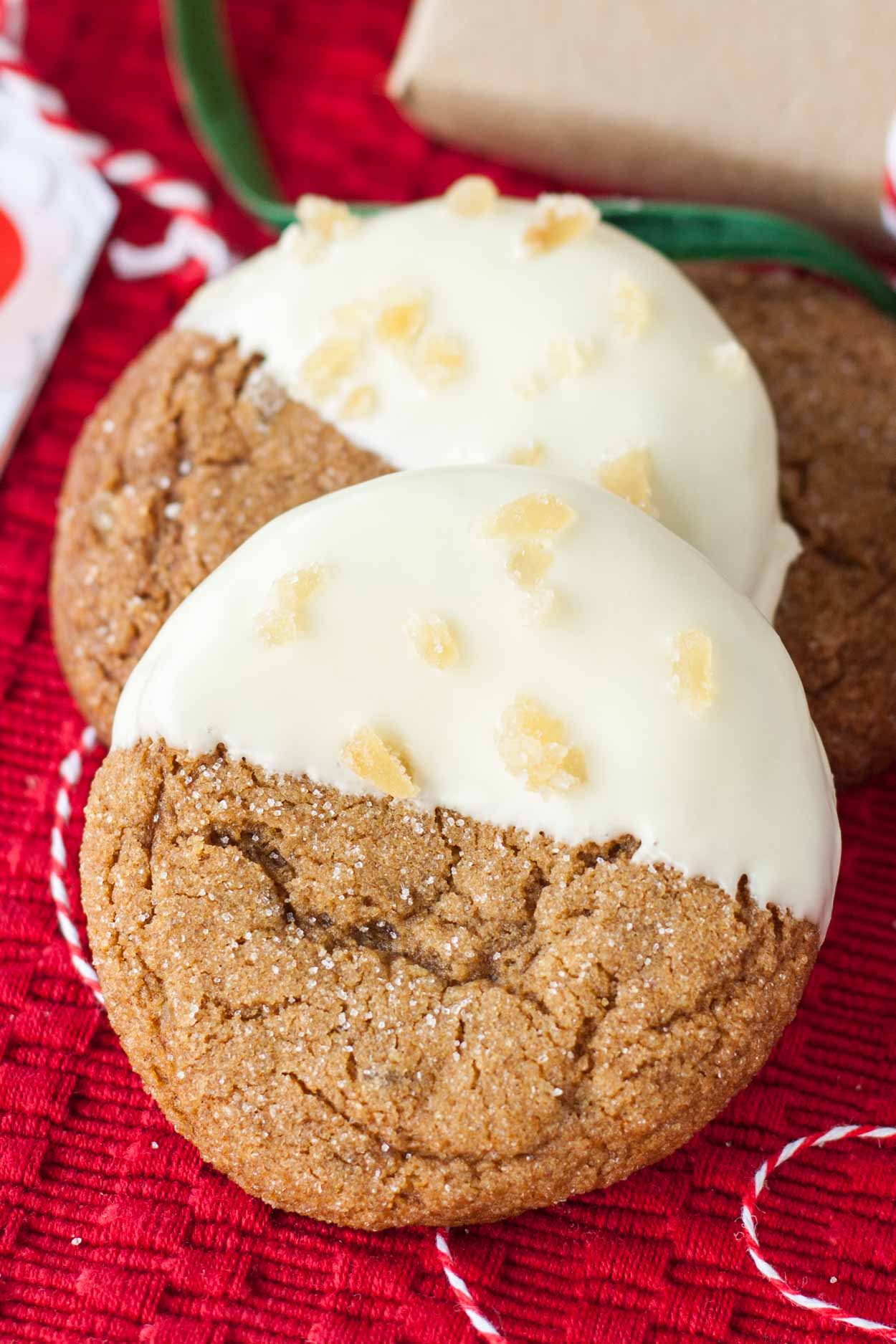 It's DECEMBER. Where did the year go?? I am so unprepared for the holidays it's not even funny. My sister was here for most of November so I did a whole lotta chatting and shopping (though none of it was actually Christmas shopping) and not nearly enough baking.
I have bought a total of TWO Christmas presents and I'm kinda freaking out about. I know it's only just December, and if I had even the slightest idea of what to get people it wouldn't be so bad, but that's definitely not the case…
ANYhow, these chewy gingerbread cookies here are my absolute favourite holiday cookies. I love them even more than the Dark Chocolate Candy Cane Cookies, which happen to be the most popular holiday recipe on my blog. These "Snow Capped" Gingersnaps though, they're the really winner.
Of course, you have to love gingerbread to love these cookies, and I do. My Gingerbread Cake is also a holiday favourite. Something warm and comforting about those spices and that molasses flavour. I just can't get enough.
…