These White Chocolate Candy Cane Cookies are crispy, chewy, and delicious. The perfect sweet treat for the holidays!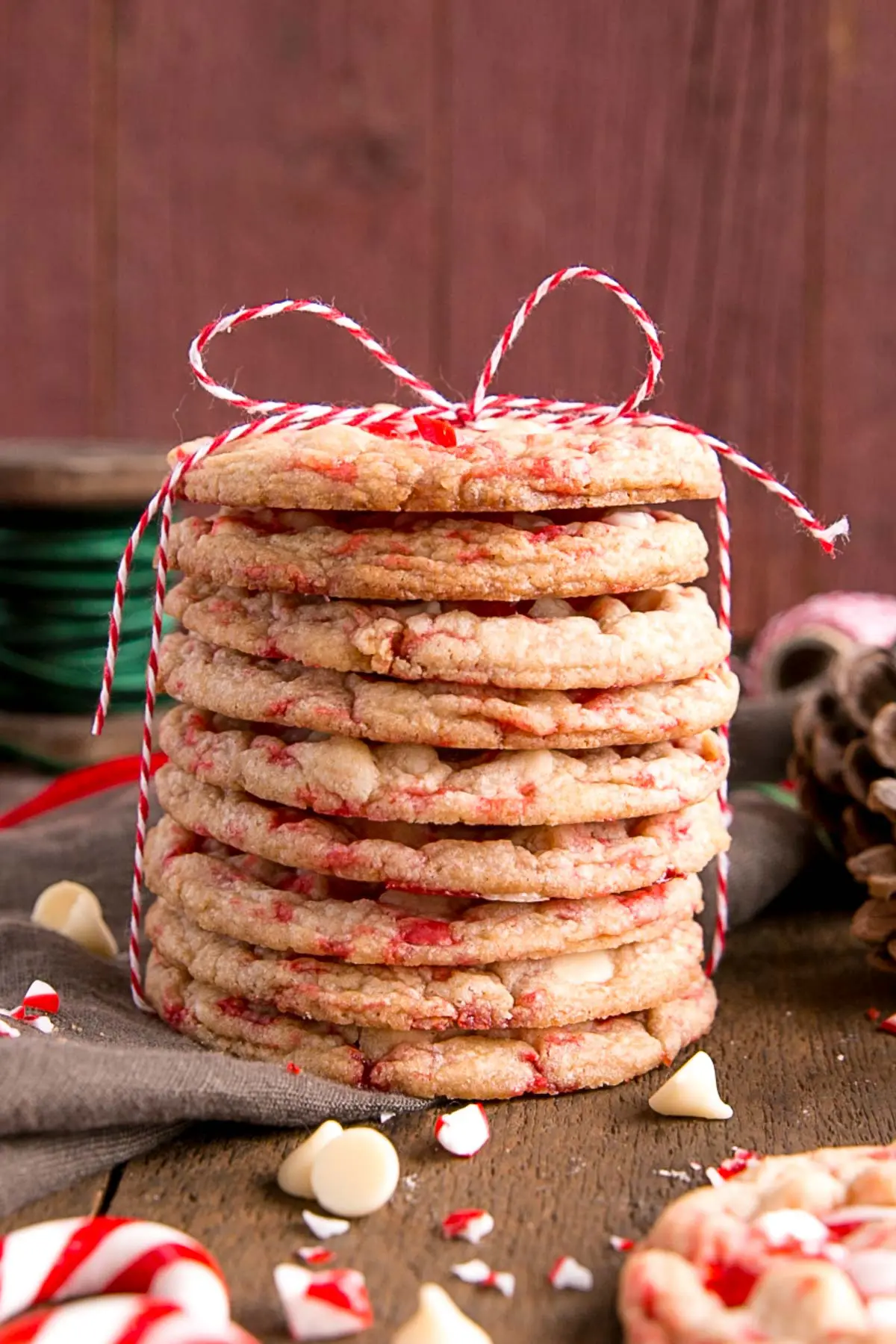 The holiday season isn't long enough for all the baking I want to do, especially this year with my sister in town for most of November and a new(ish) puppy that has taken over our lives (in the best way possible).
I'm still trying to come up with a plan of attack for the Christmas tree this year — how to keep her away from it while we're putting it up and just in general once it is up. Do we leave ornaments off all of the bottom branches? Barricade the tree somehow? Put her playpen around it?? Open to any and all tips!
These White Chocolate Candy Cane Cookies that I bring you today are a revamp of an old holiday cookie recipe from a few years ago.
…