The classic Boston Cream Pie gets a modern makeover! Vanilla cake layers, creamy custard, and a rich chocolate ganache.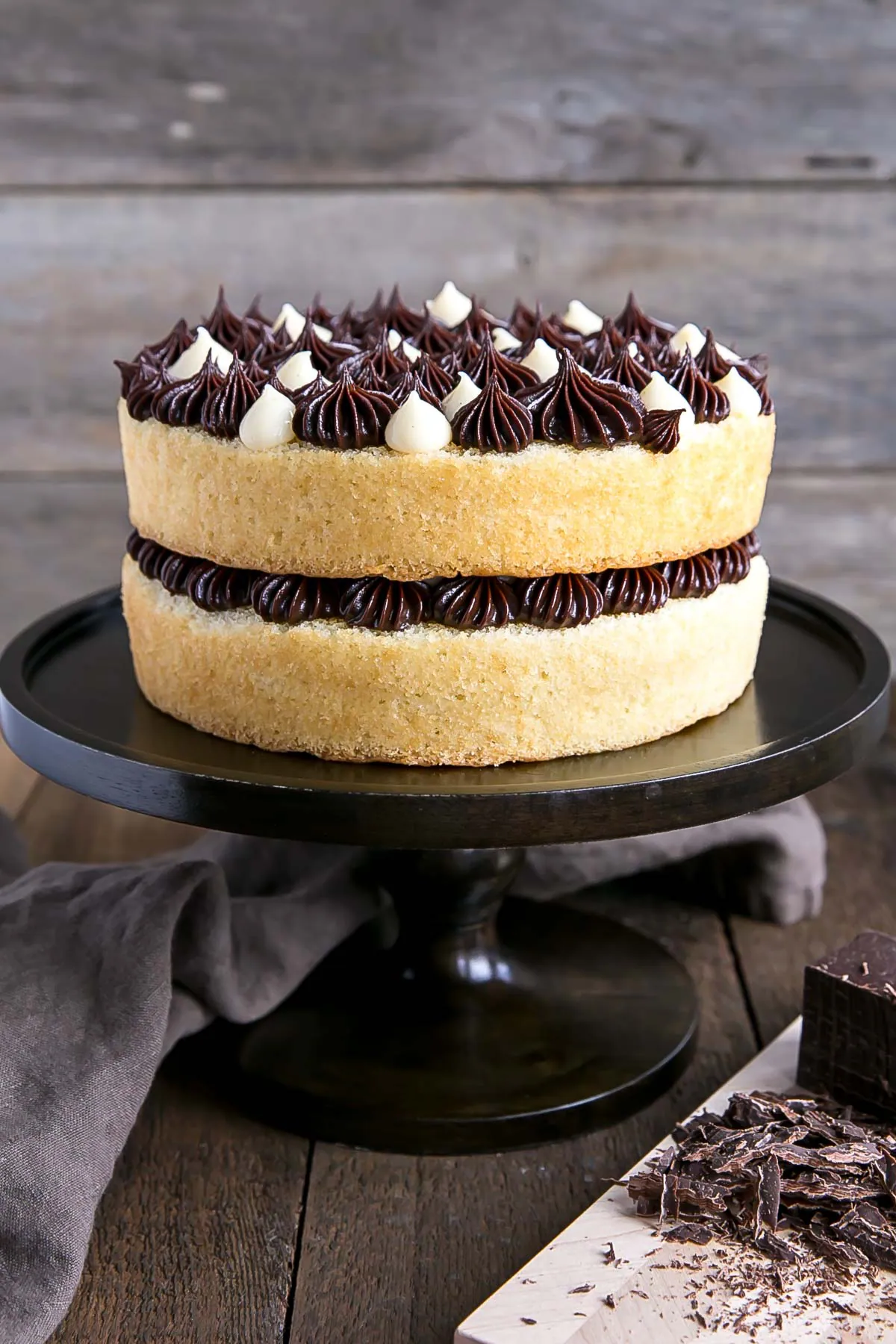 Until this week, I literally thought a Boston Cream Pie was an actual pie. Can you blame me? I mean, really. I assumed any other Boston Cream variations I'd seen (donuts, cakes, cheesecakes) were spin-offs of the original PIE. There are actual pie versions out there, but you literally have to search for 'Boston Cream Pie pie'. Is this hilarious to anyone but me??
According to Wikipedia: "The dessert acquired its name when cakes and pies were cooked in the same pans, and the words were used interchangeably." Makes sense I suppose, but it's really a struggle not to call this a Boston Cream Pie Cake.
…