Tender Orange Poppy Seed Cake layers with a delicious mascarpone frosting.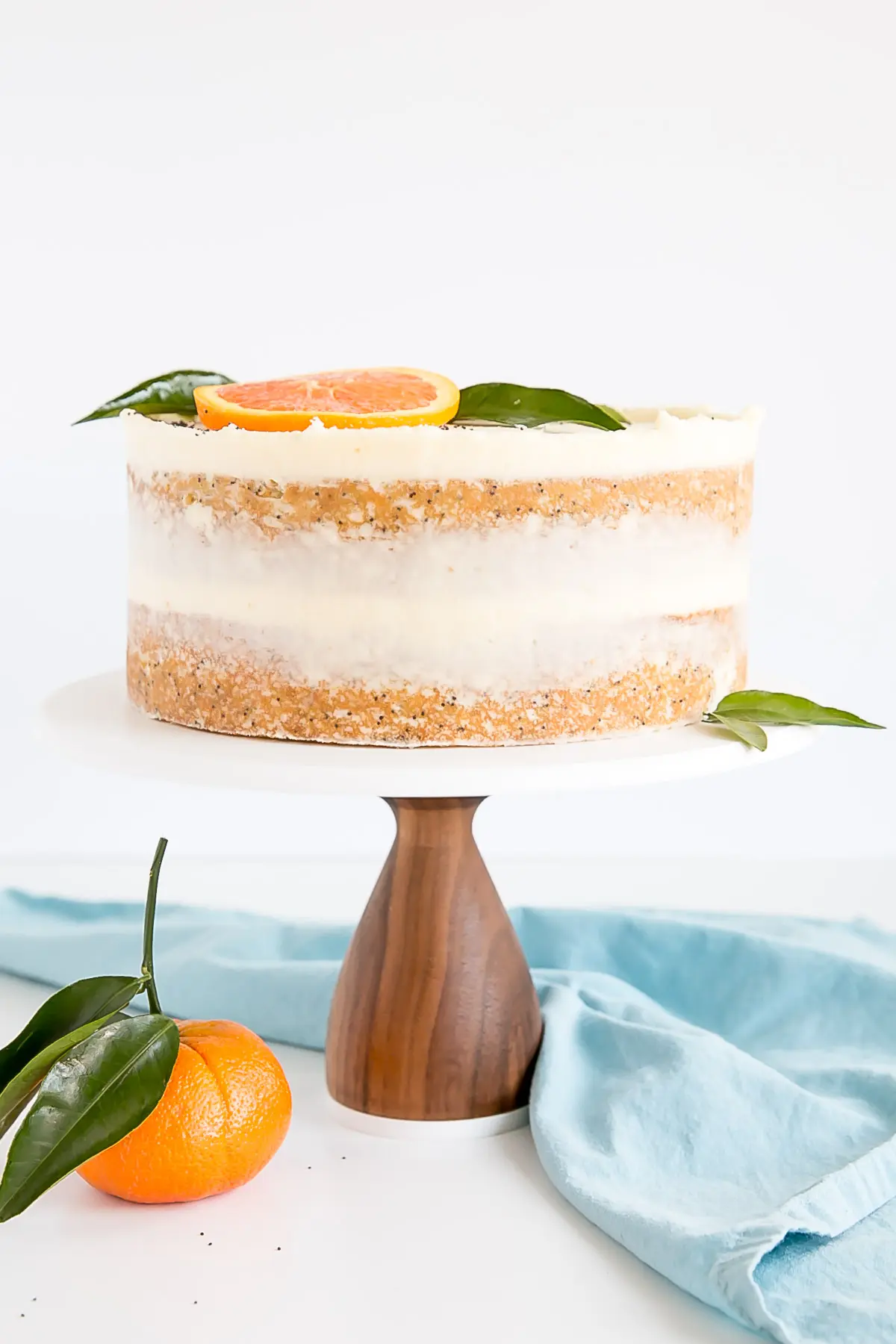 Every time I make a cheese based frosting, I swear it will be my last. They are SO difficult to work with. I know I could make them more stable, but I'd have to either add more cheese or more sugar — neither of which I want to do. So I'm stuck with a delicious tasting but less stable frosting. It is what it is.
Honestly, the only reason I keep making them is because they taste so good. Not too cheesy, not too sweet, and they complement certain cakes just perfectly. Like this Orange Poppy Seed Cake!
…