This Hot Chocolate Cake takes all of the elements of a favorite winter beverage and transforms them into a delicious cake!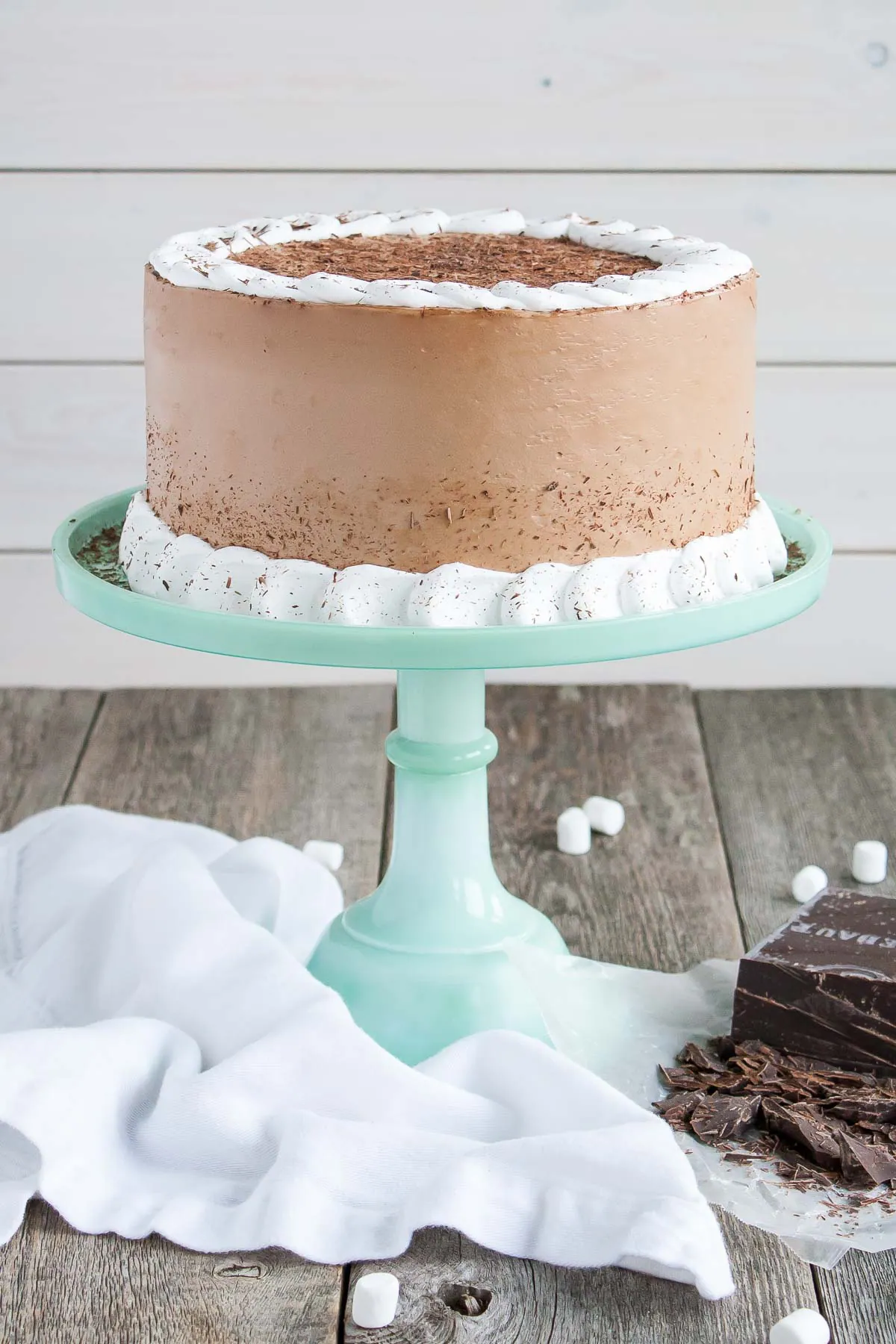 We got a huge dump of snow this past weekend and I am loving every minute of it. It's been clear and sunny since (and cold), so the snow hasn't been able to melt which is a rarity here. Usually if we get snow it's gone by the afternoon or, best case, the next day. To have snow for a week now is unheard of.
The cold and sunny weather is meant to continue and I'm really hoping the snow sticks around till Christmas. Unlikely that it will, but still, I gotta have hope! I think we've only had a white Christmas 2 or 3 times in the 20 years I've lived here. Sad, but true. Mind you, I'll take the milder grey weather over the freezing prairie temps any day.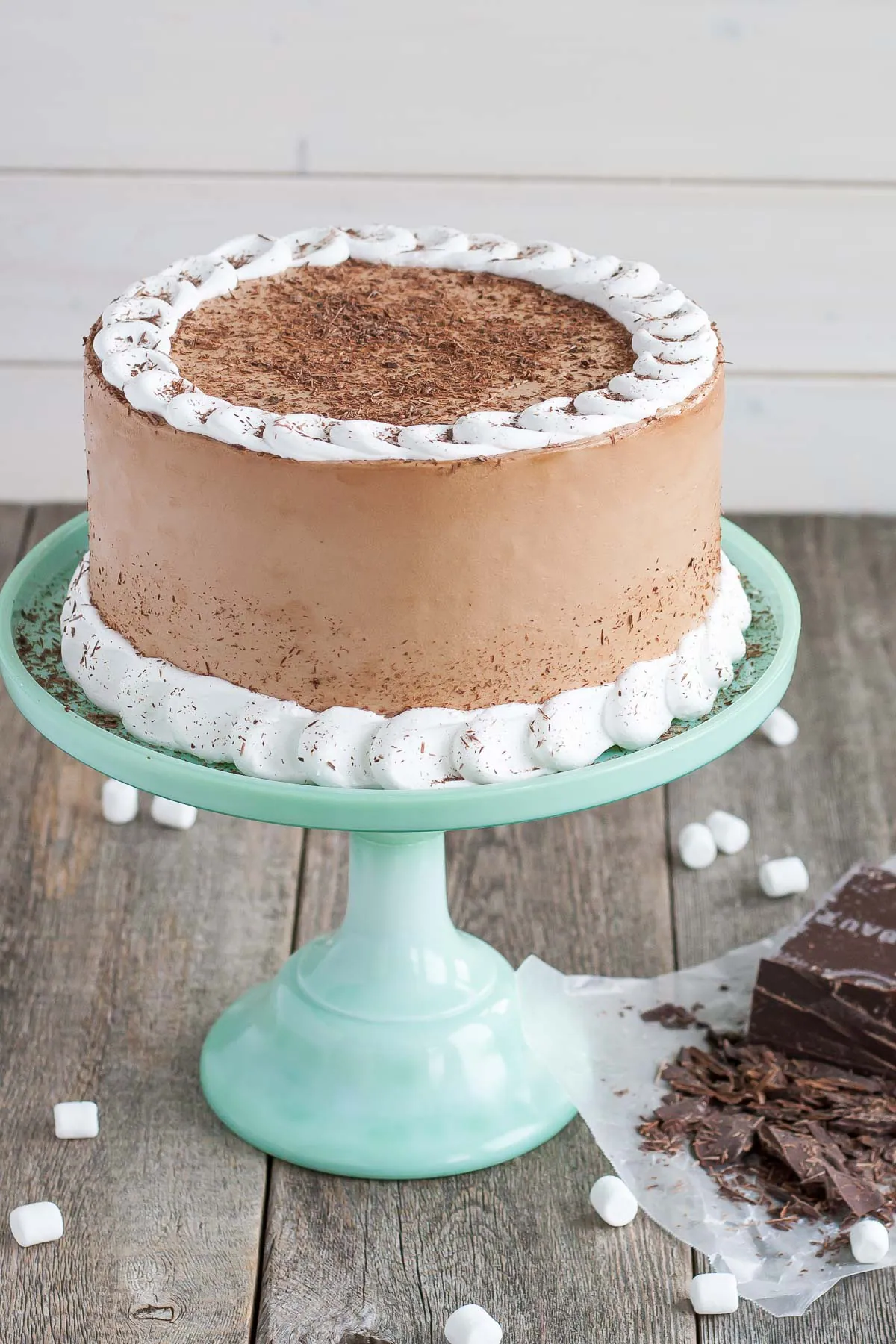 Cold temperatures and snow bring fond memories of my childhood and, of course, hot chocolate. Is there anything more comforting than hot chocolate on chilly winter evenings? This would be a treat for us when we were kids and it still is though these days it's usually spiked with something or other because why not.
For this Hot Chocolate Cake, I modified my favourite chocolate cake recipe and infused it with hot chocolate rather than coffee so it stayed true to its name. Homemade marshmallow fluff as filling and topped it off with a silky chocolate swiss meringue buttercream that is just the perfect color of hot chocolate.
This Hot Chocolate Cake is super moist and delicious. The light marshmallow filling goes perfectly with the dense chocolate cake and the chocolate buttercream adds some more sweetness and flavour. It's delicious for winter, but really, any time of year! Head on over to The Cake Blog for the recipe!