Grease and flour your pans in one step with this Homemade Cake Release! Learn how to prepare cake pans so that your cakes come out perfect every time.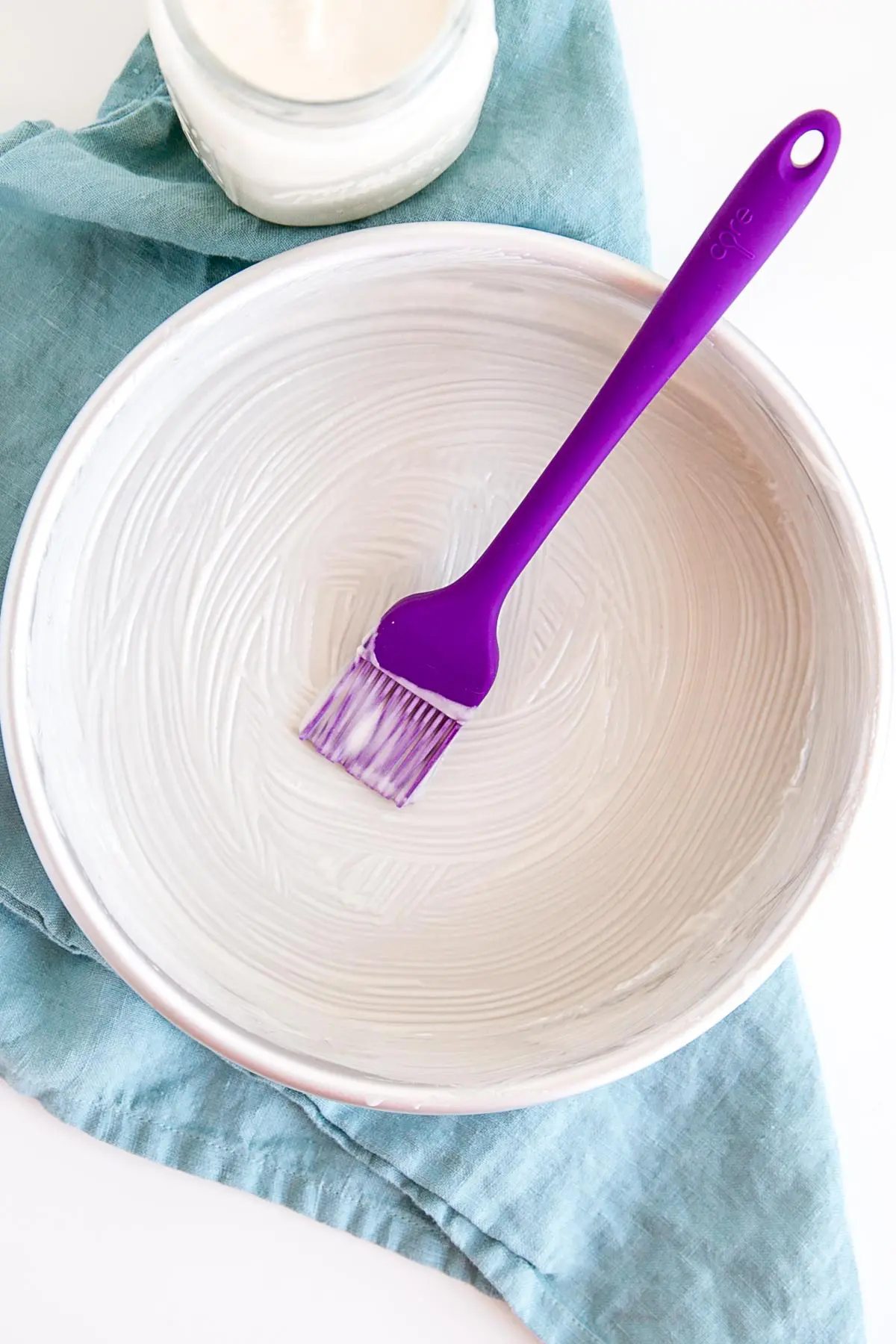 It was high time I updated one of the oldest posts on my site. This Homemade Cake Release was first posted back in Aug of 2014, shortly before I started Pastry School. I had been using this for years and years to prep my cake pans and thought others might find it handy too.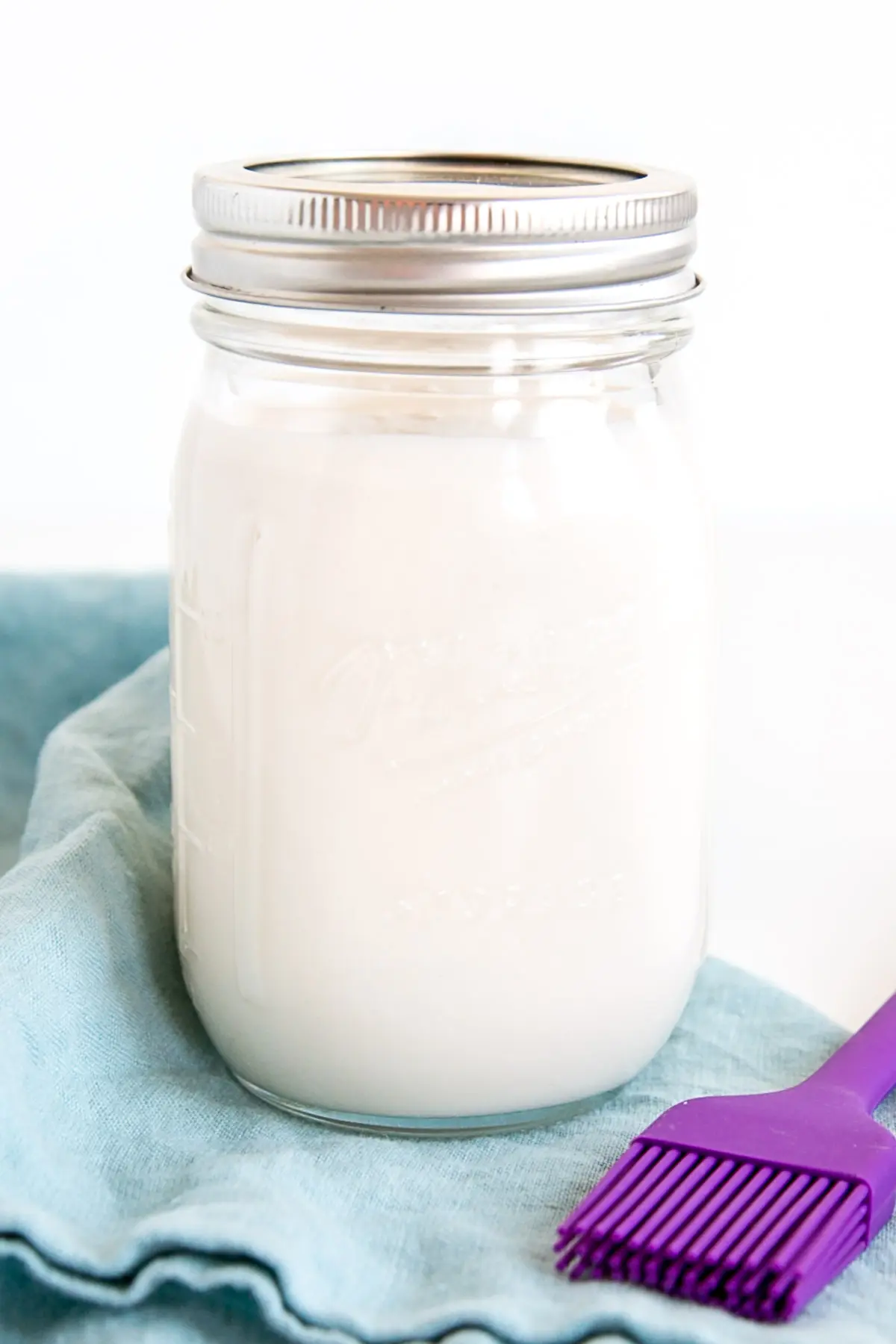 What is Cake Release?
Also known as pan release or cake goop, it is a mixture of shortening, oil, and flour that's used to coat your cake pans.
I like it because it's a one step process — just slap it on with a pastry brush and you're set — rather than the old, messy butter/flour process.
I also find that it leaves my cakes flour residue-free, which is great for when you're making a chocolate cake that you intend to use as a naked cake, or similar.
How do you make Cake Pan Release?
Homemade cake release consists of a simple ratio of equal parts flour, vegetable oil, and shortening. I use 1/2 cup of each, but you can make as much or as little as you like.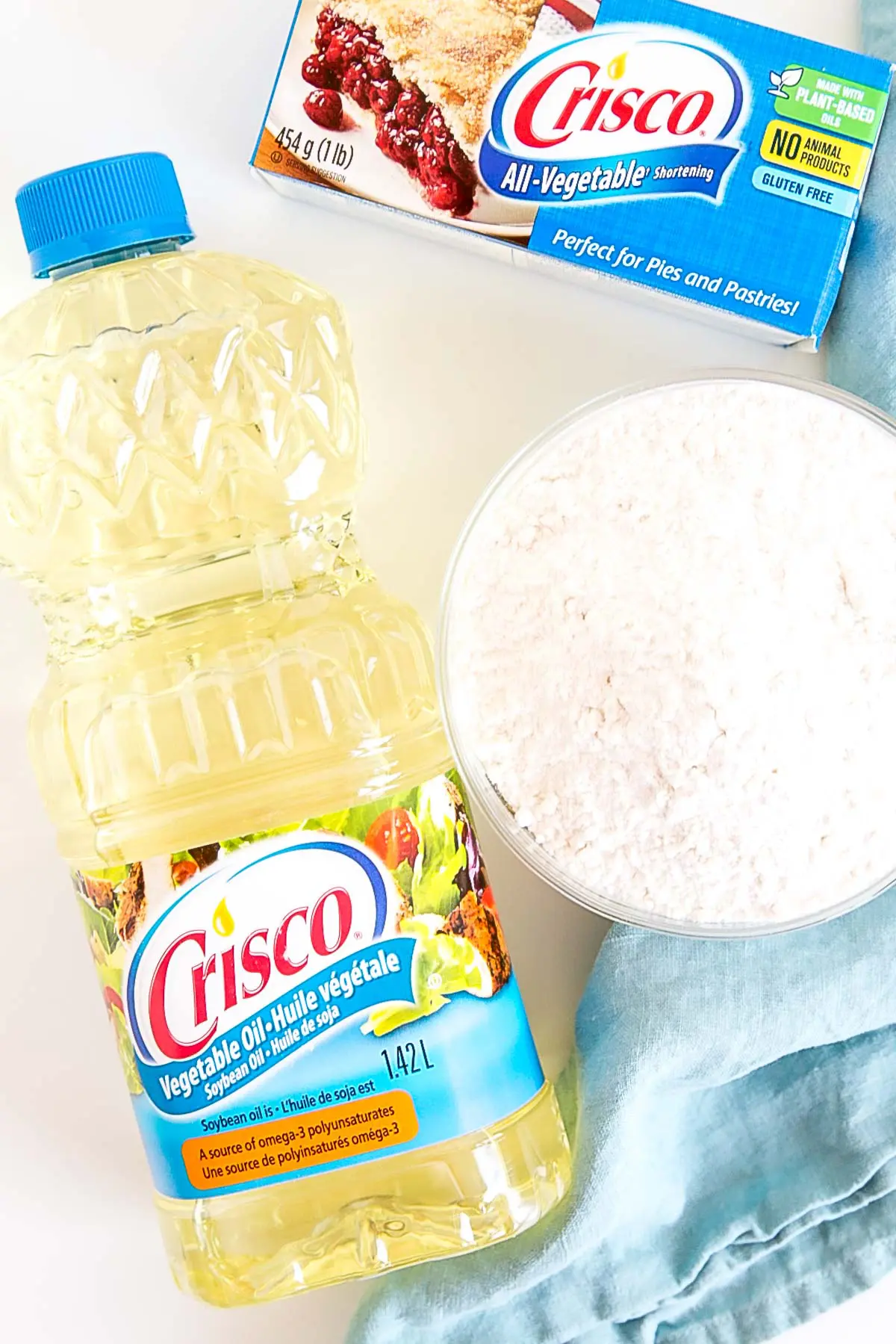 Place all of the ingredients into a bowl and whisk it together.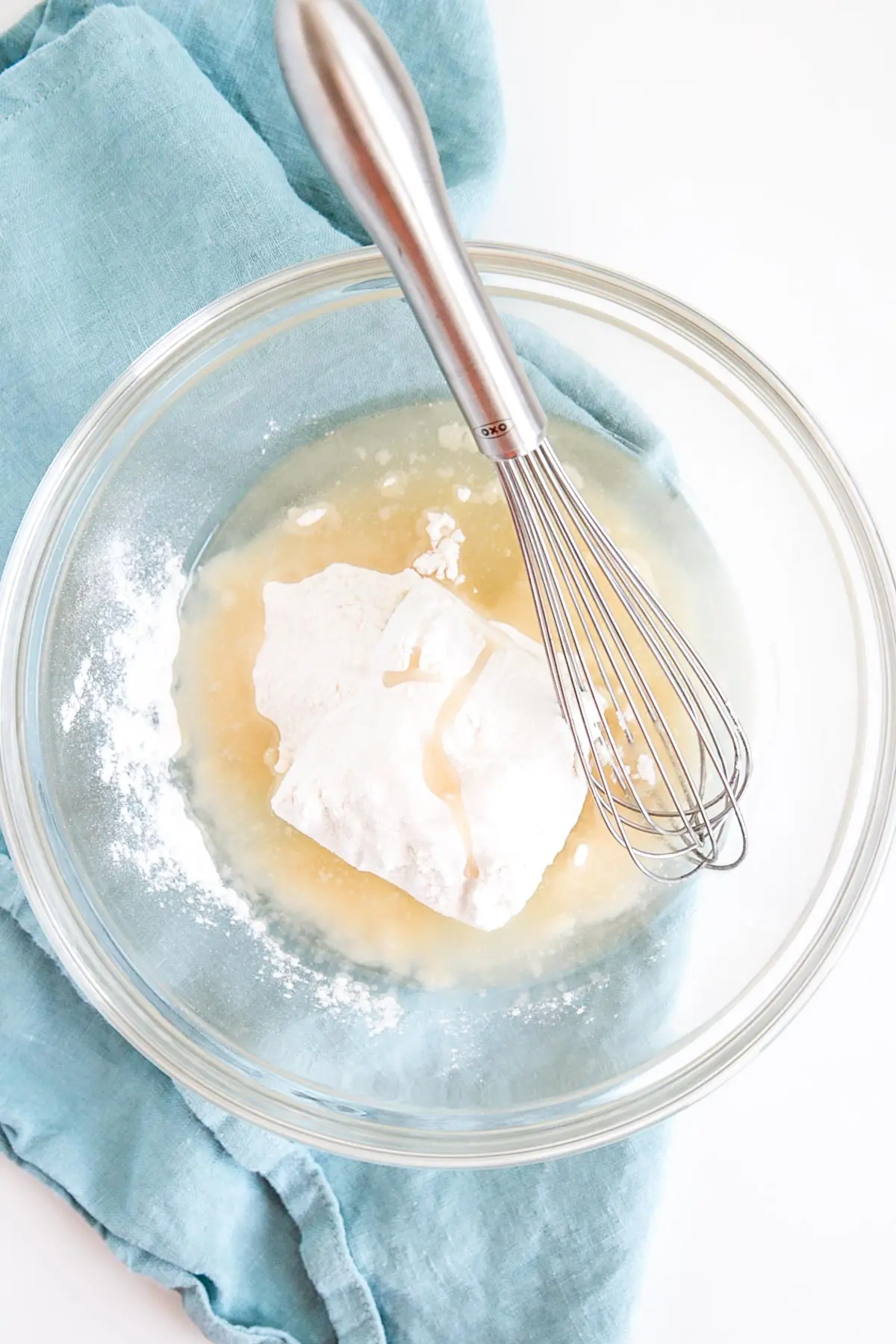 The mixture will look lumpy at first…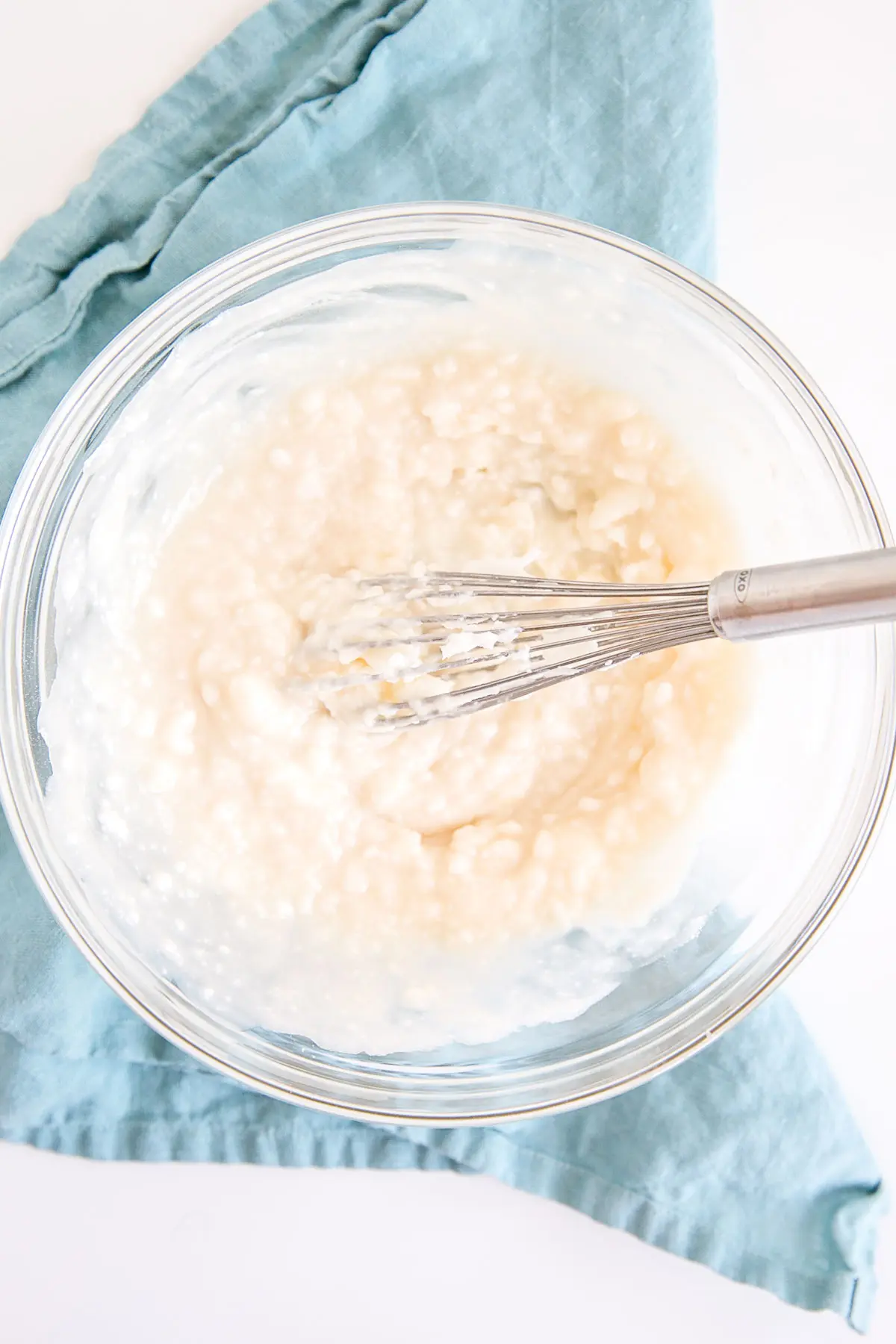 So you really need to whip it to get all those lumps out.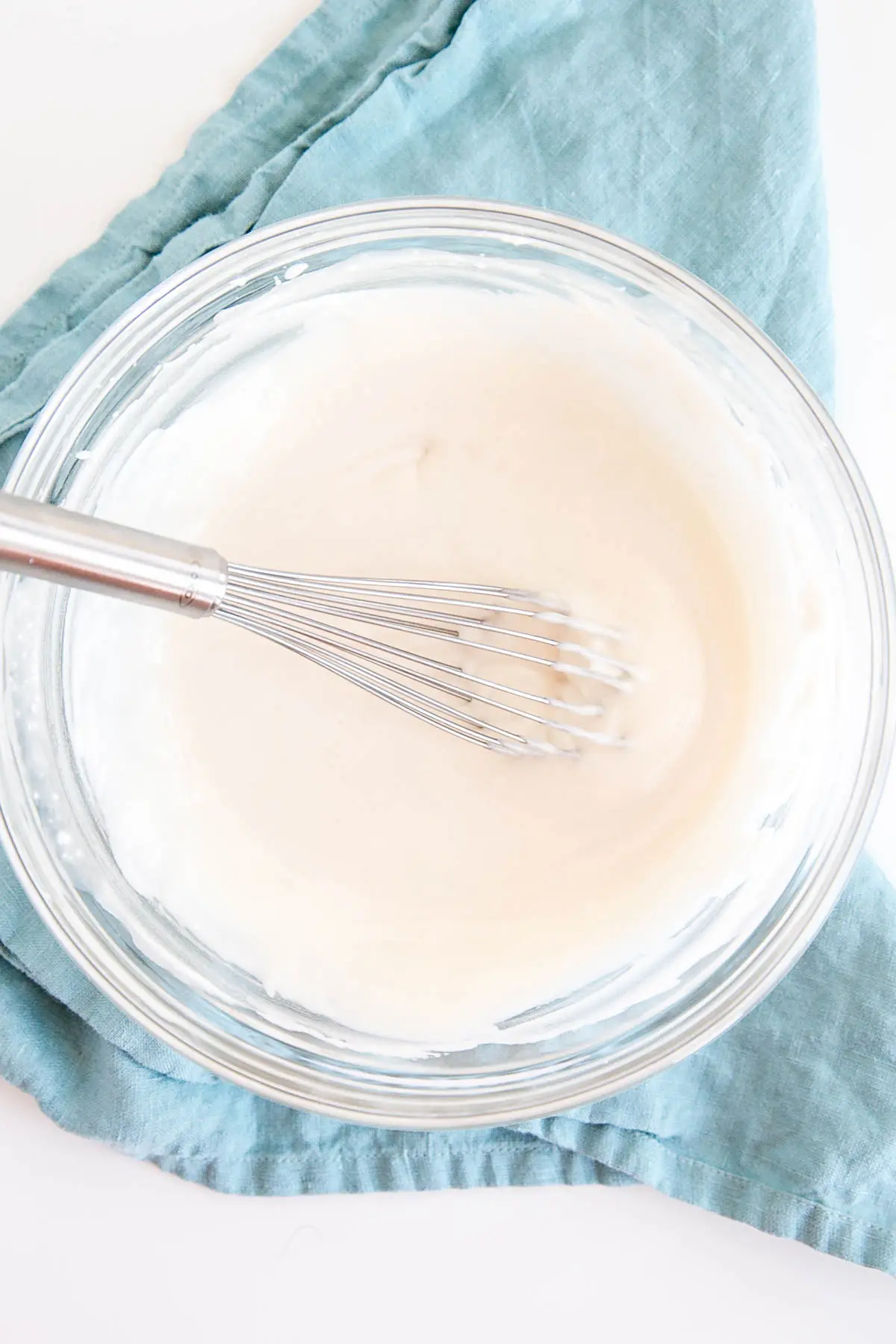 I just do this by hand but you can use a mixer if you prefer.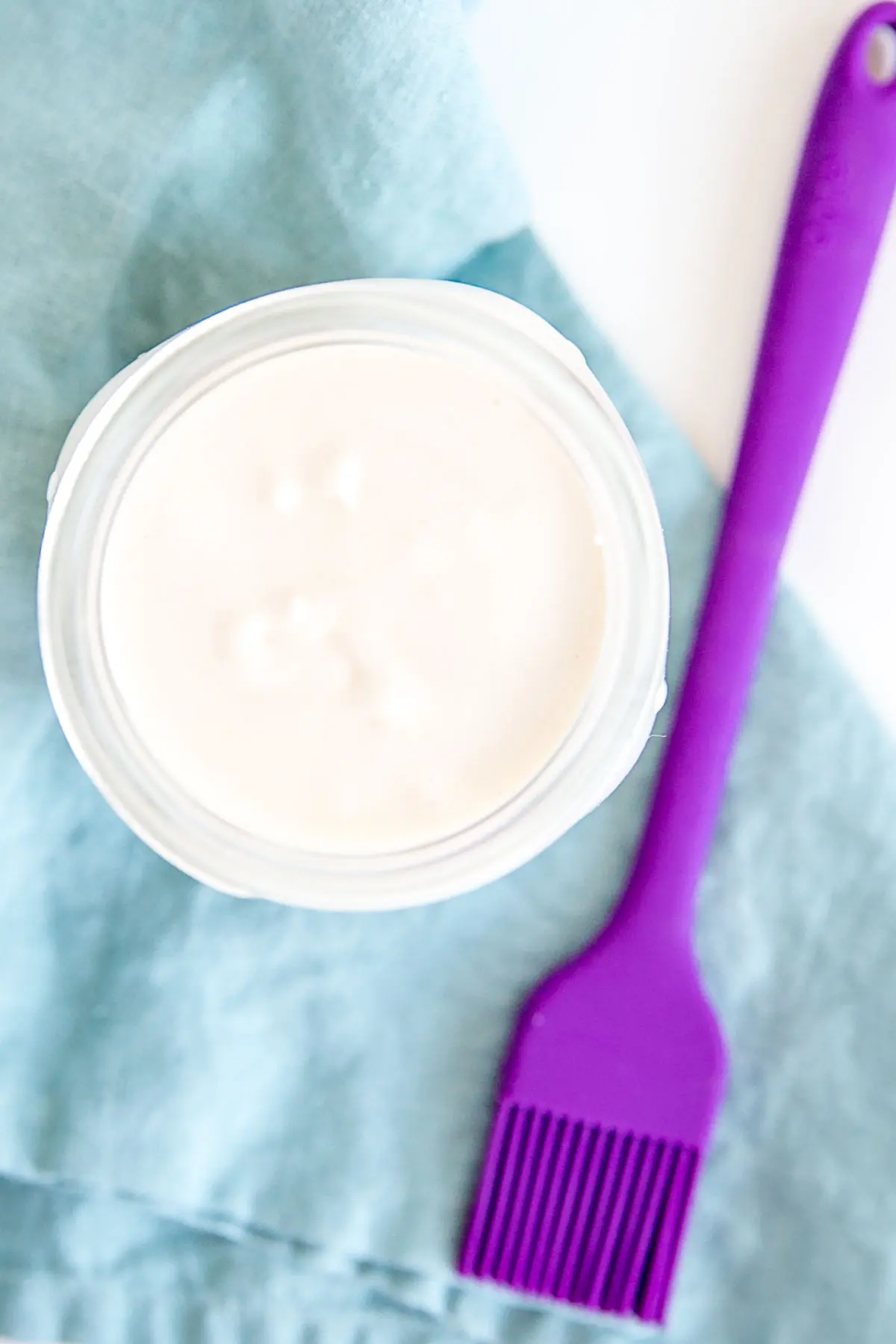 For a Gluten-free version replace regular All-Purpose Flour with Gluten-Free flour. I recommend using Cup4Cup, King Arthur Flour, or Bob's Red Mill.
How do you use Cake Goop?
Using cake release on your pans is simple. All you need to do is dip a pastry brush into the cake goop and brush it onto your pans. I tend to brush it on pretty liberally.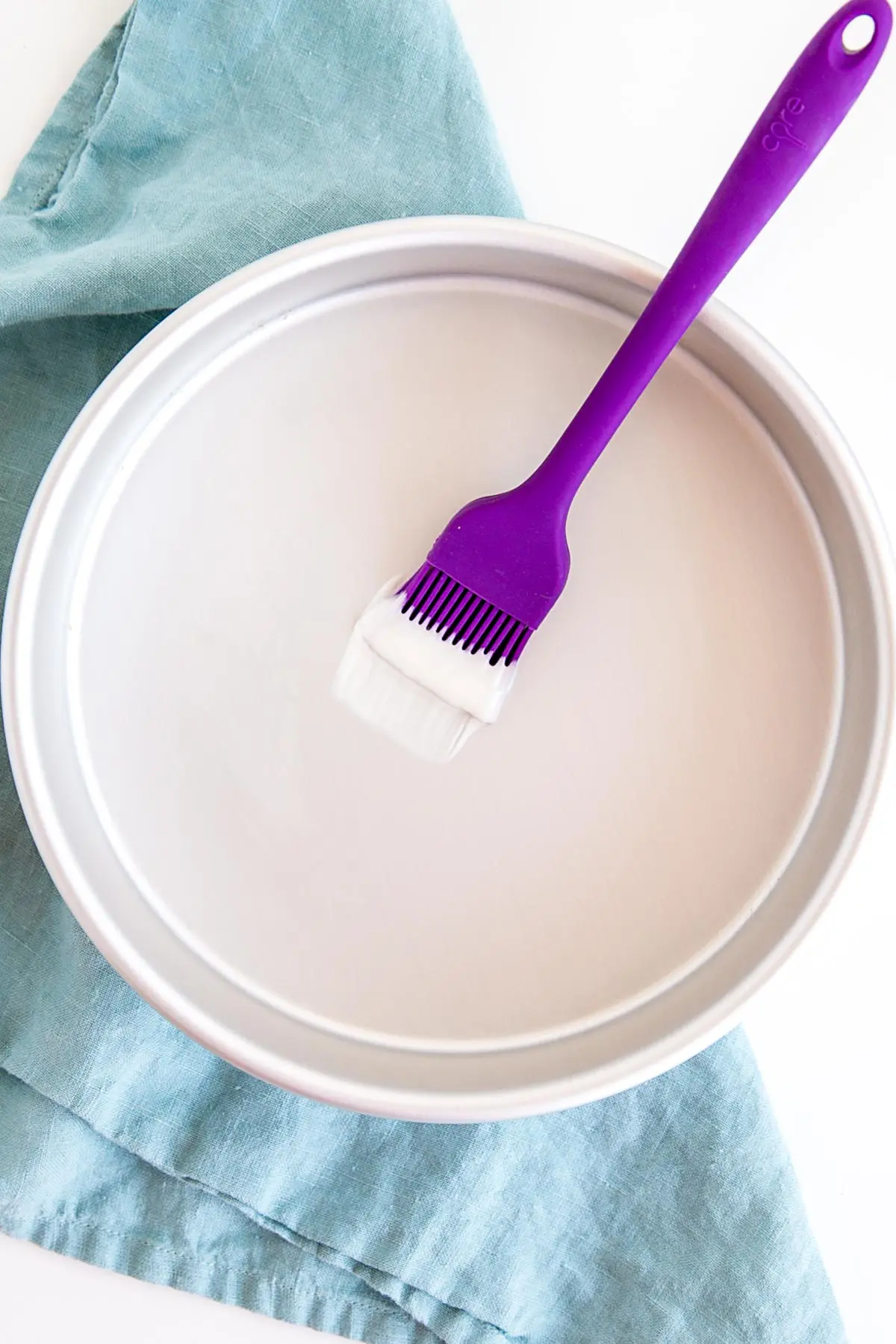 I like to use a silicone pastry brush for easy cleanup (aka toss it in the dishwasher).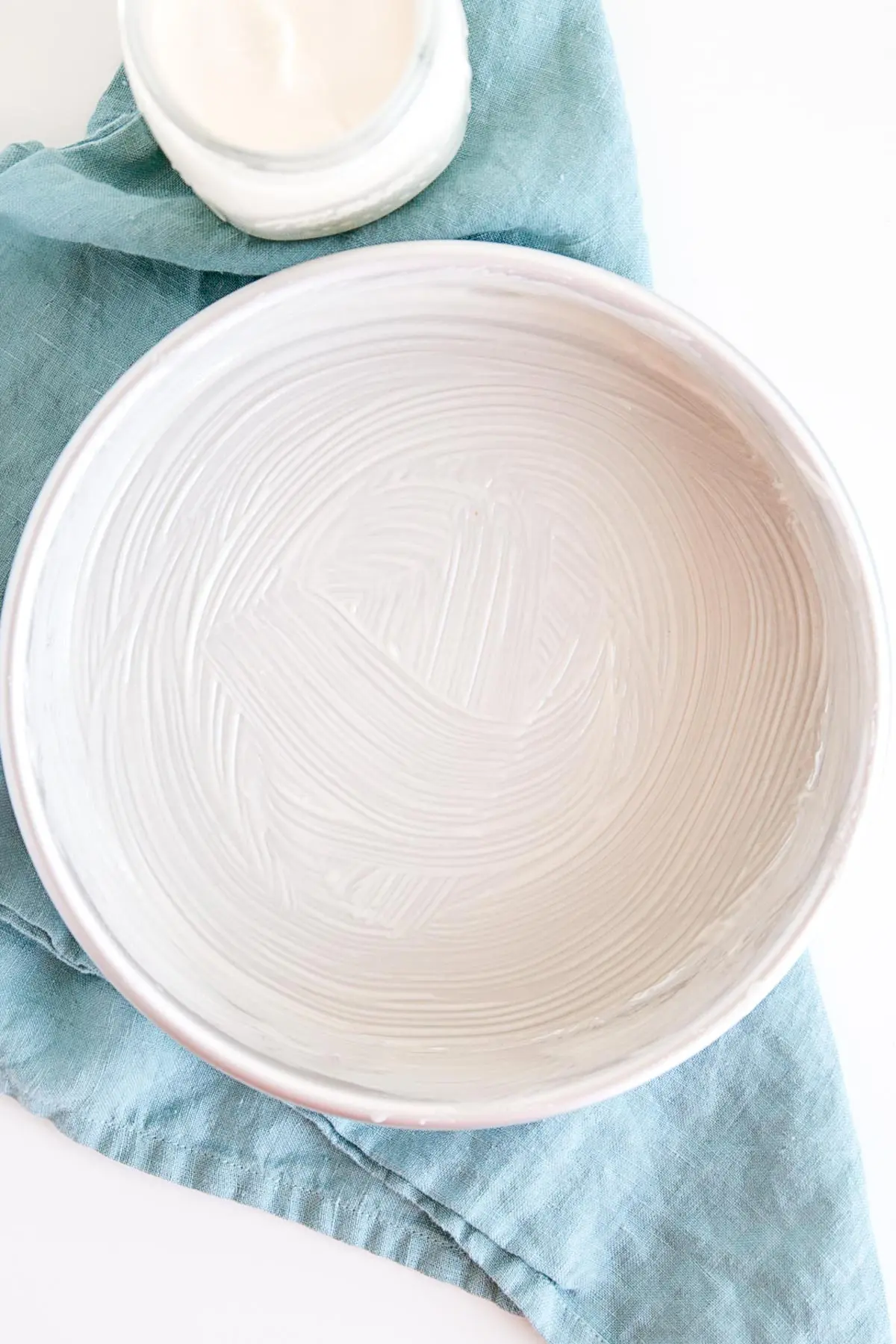 It also works great for those intricate Bundt pans as you can get it into all of the nooks and crannies.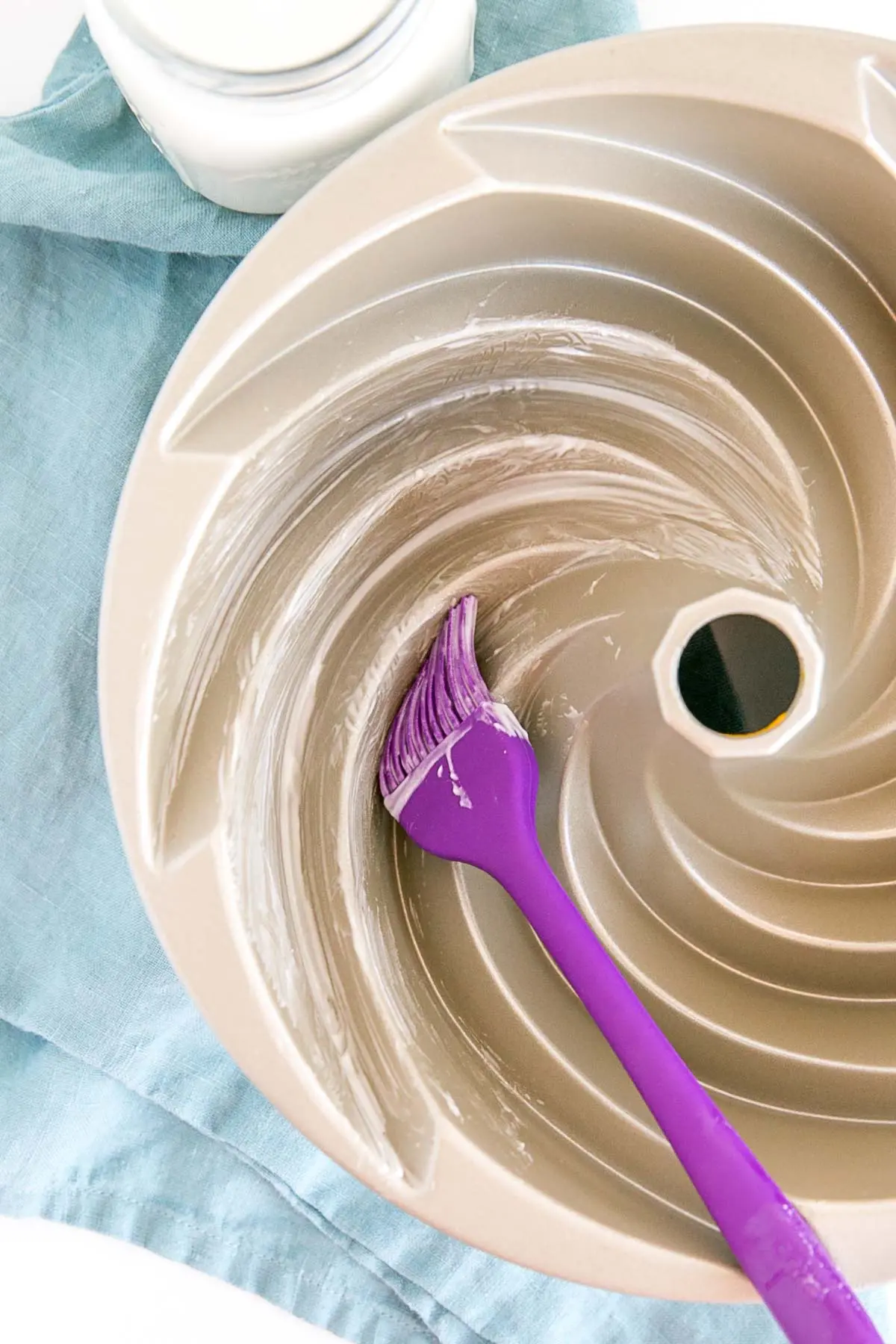 Lately, I had started using baking spray on my pans, but I've had mixed results and am now going back to good old cake release.
You can also buy premade cake release, but I like to make it myself — I know all of the ingredients and there aren't any yucky additional preservatives. It's also more cost-effective!
On that note…one thing that is not at all cost-effective (but I am very happy to pay for) is pre-cut parchment liners for my pans.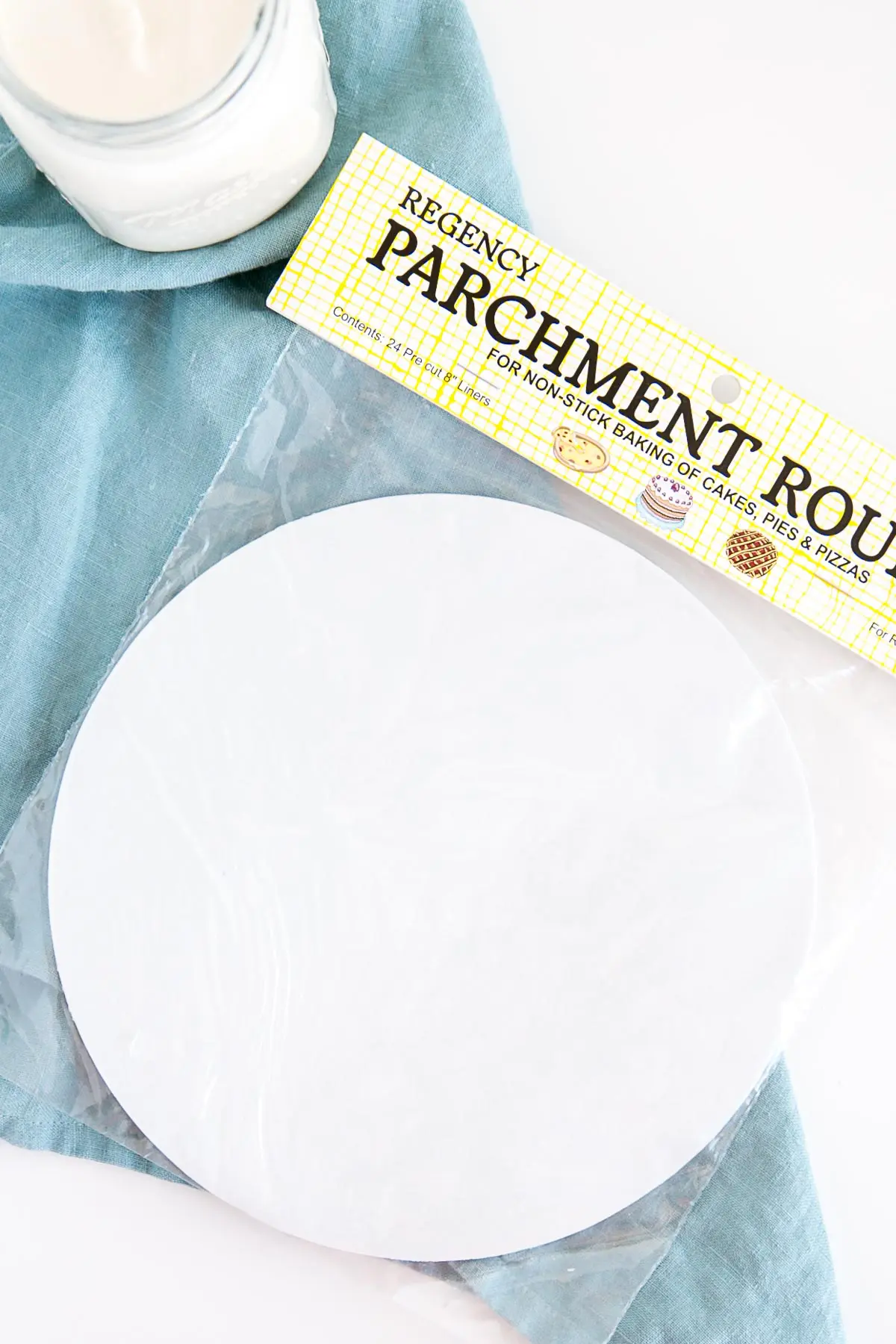 I didn't even know these existed until I stumbled across them at a culinary supply store. I may have gasped at the sight of them. My only hesitation was whether to buy multiple packs.
I hate cutting out parchment! Almost more than anything. It never lies flat and is awkward to cut. Bleh. I'm happy to pay for the extra convenience.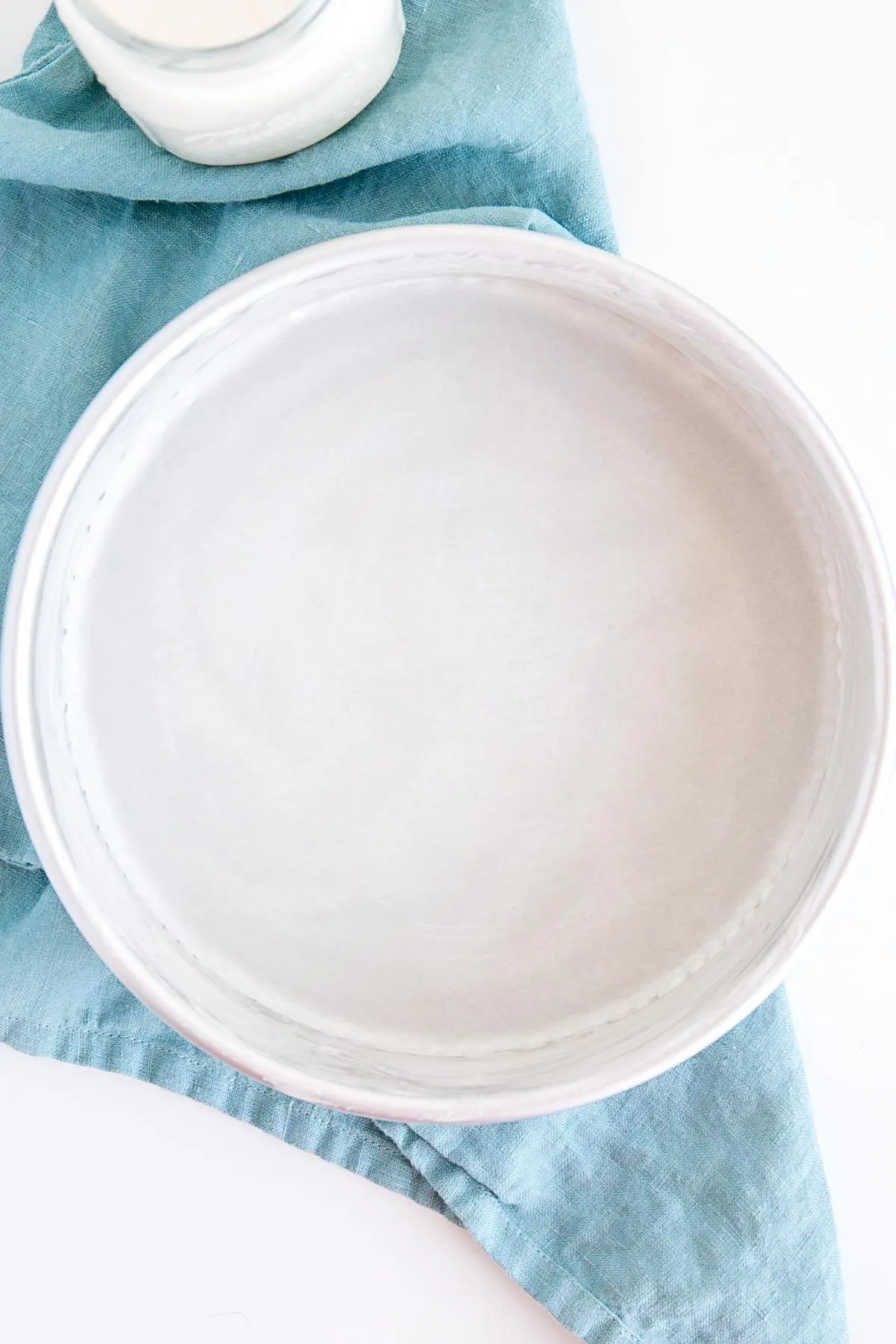 Another great, earth-friendly, option is these silicone cake pan liners from Silpat. I was skeptical about these working well, but they work great!! Came right off the cake no problem.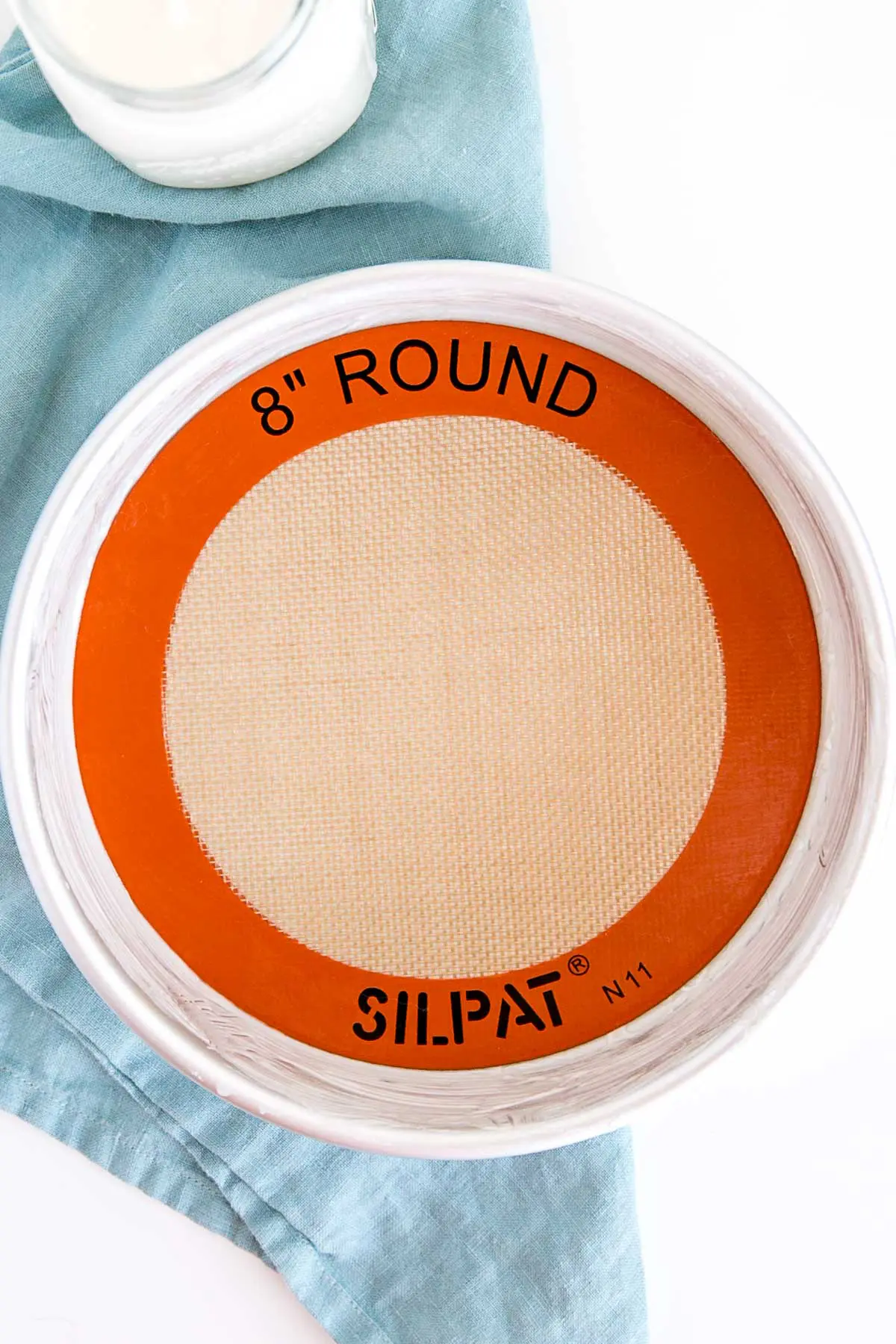 I found one at my local Homesense for a steal and am on the hunt for another two. You can order them off Amazon though.
How do you Store Cake release?
I like to store mine in a glass jar or container, but plastic will work fine too. Just make sure it's airtight. It will last for:
3 months at room temperature
6 months in the fridge
Really though, it will last as long as the ingredients themselves will. I like to do the sniff test if it's been sitting around a while. If it smells a bit rancid, toss it.
Check out these other tutorials!
Homemade Cake Release
Grease and flour your pans in one step with this Homemade Cake Release! Learn how to prepare cake pans so that your cakes come out perfect every time.
Instructions
Place all ingredients into a bowl and whisk until smooth.

Brush onto pans before lining with parchment.

Store in an airtight container for up to 3 months at room temperature or 6 months in the fridge.
Calories:
2073
kcal
Carbohydrates:
48
g
Protein:
6
g
Fat:
212
g
Saturated Fat:
115
g
Polyunsaturated Fat:
31
g
Monounsaturated Fat:
55
g
Trans Fat:
13
g
Sodium:
5
mg
Potassium:
67
mg
Fiber:
2
g
Sugar:
1
g
Calcium:
10
mg
Iron:
3
mg
The nutritional information and metric conversions are calculated automatically. I cannot guarantee the accuracy of this data. If this is important to you, please verify with your favorite nutrition calculator and/or metric conversion tool.