Take your box cake mix to the next level with this easy recipe! A few simple additions make it extra moist and delicious.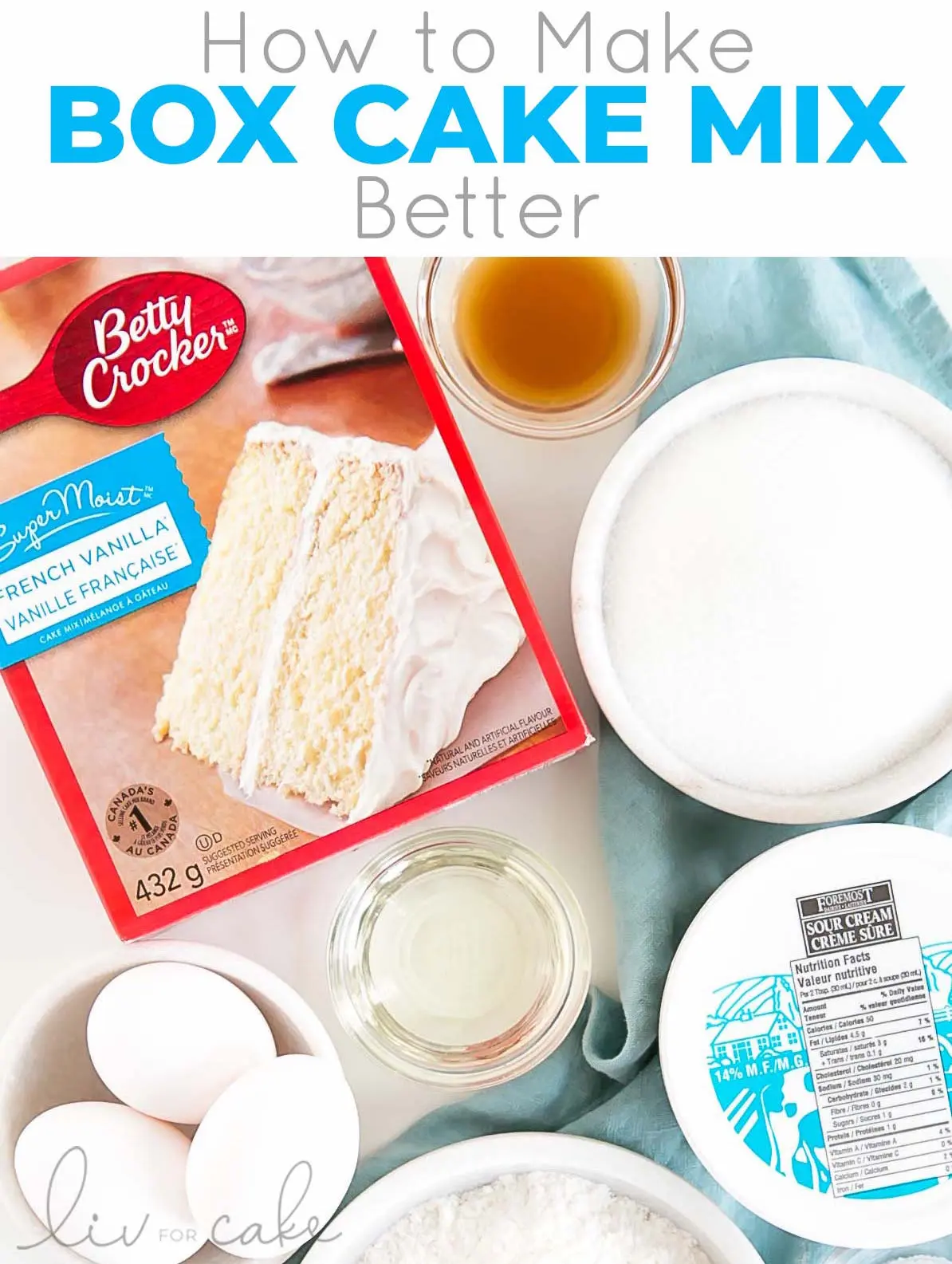 Alright, *almost* scratch cake is a bit of a stretch. It's mostly a box cake with stuff added in to make it even better.
Some bakers scoff at box mixes, think it's sacrilege and only bake from scratch. I'm a whatever-works-for-you kinda baker and sometimes it's just easier to whip out a box.
How to Make Box Cake Better
Adding a few simple ingredients makes a world of difference. Trust me you will never go back to a plain old box cake mix ever again!
Here's what you'll need:
box cake mix
all-purpose flour
sugar
salt
large eggs
water (or milk)
vegetable oil
vanilla
sour cream
The sour cream is the secret ingredient I think that makes this doctored box mix extra moist and flavourful.
I recommend using full-fat sour cream because really, we're not about saving calories at this point, right?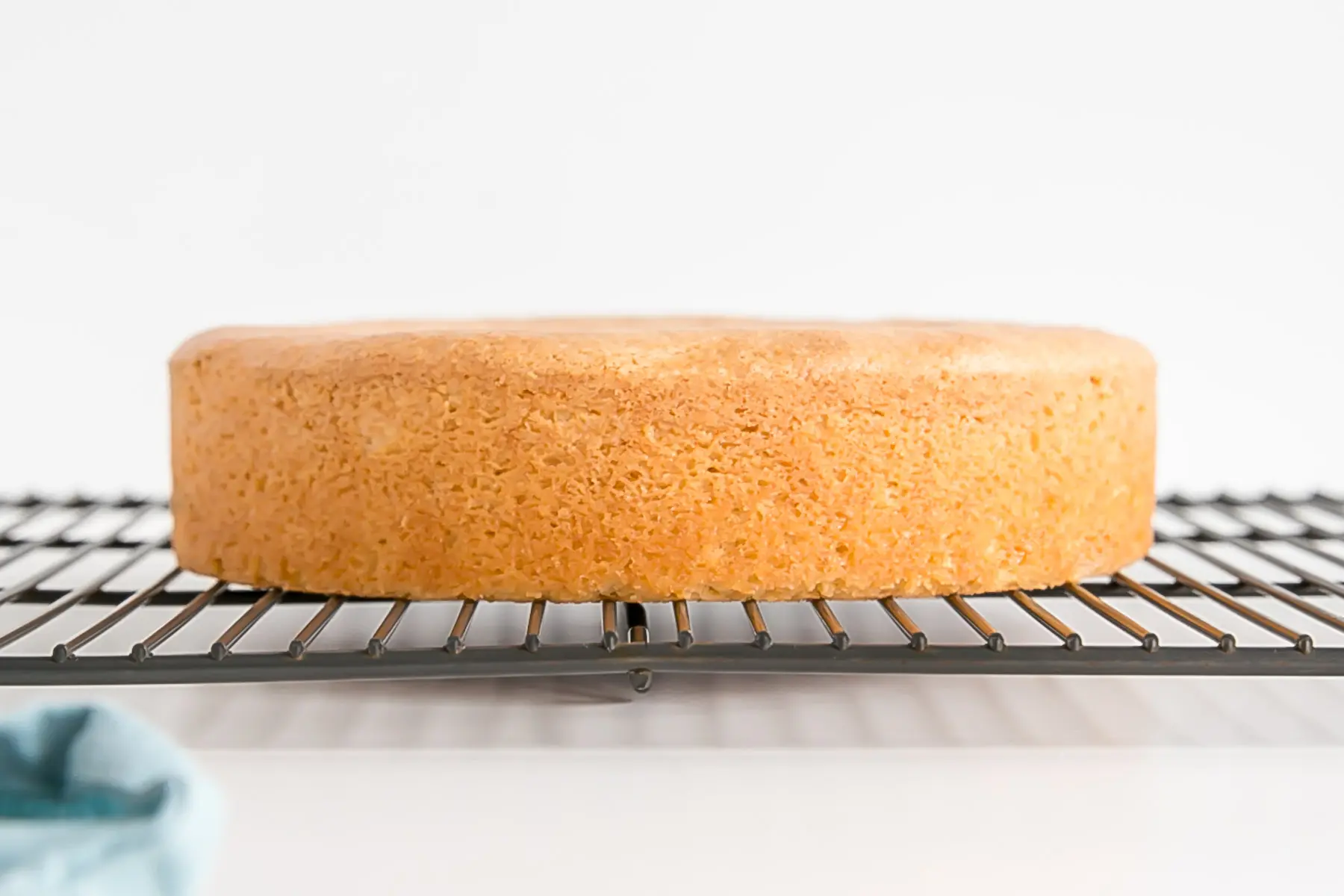 Boxed Cake Mix Recipe
Making this cake is just as simple as any box mix, just with a couple of other ingredients. To make it all you need to do is:
whisk the dry ingredients together
add the wet ingredients
mix on low until combined
This recipe works great for two 8″ cake pans or three 6″ pans. It can be scaled up for larger pans though too. I use this site as a guideline when I'm scaling recipes up or down.
I like to use Homemade Cake Release on my pans and line them with parchment to make sure the cakes come out perfect every time.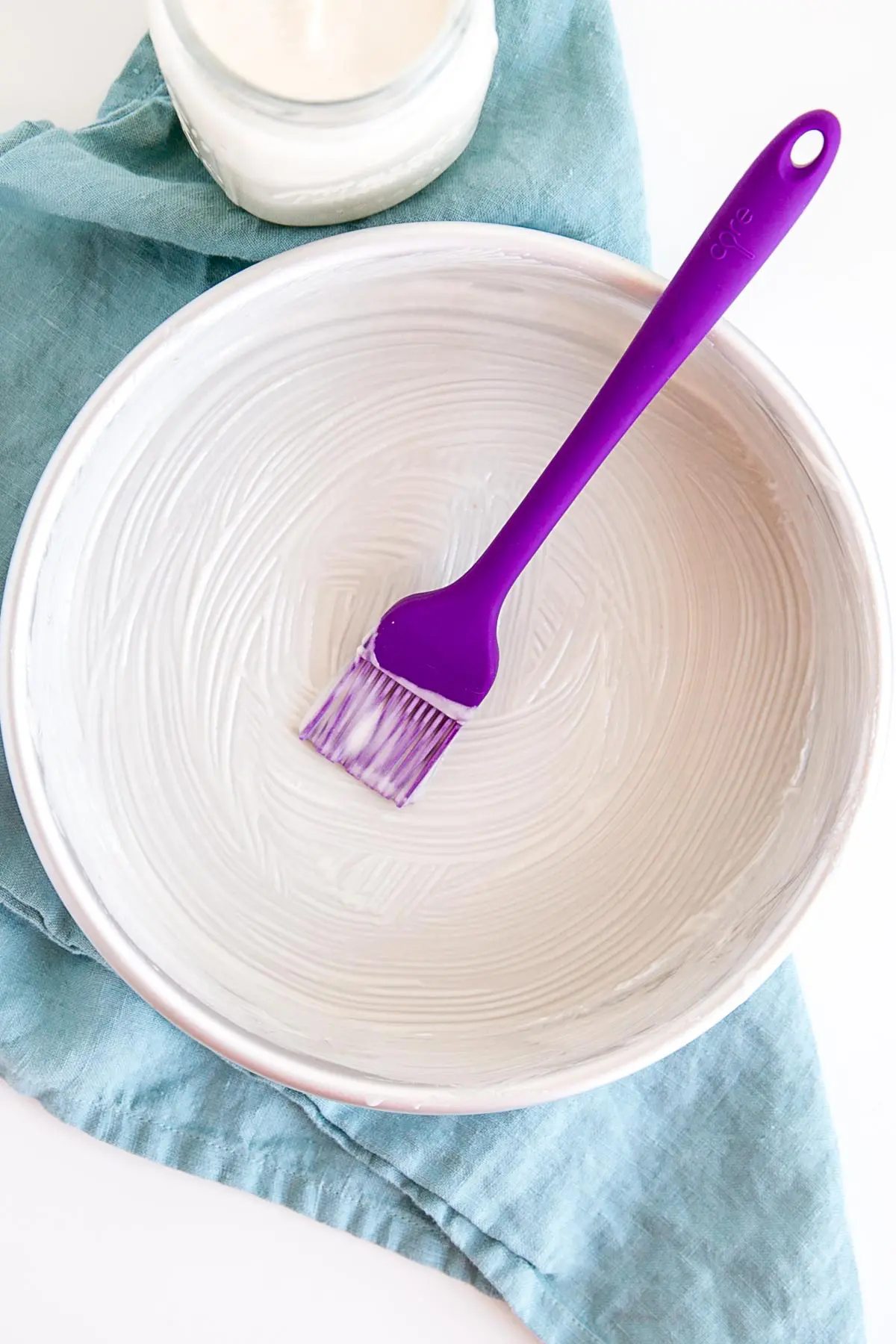 I also use Baking Strips around the sides of my cake pans to make sure the cakes bake perfectly flat and don't require any trimming (no wasted cake scraps!).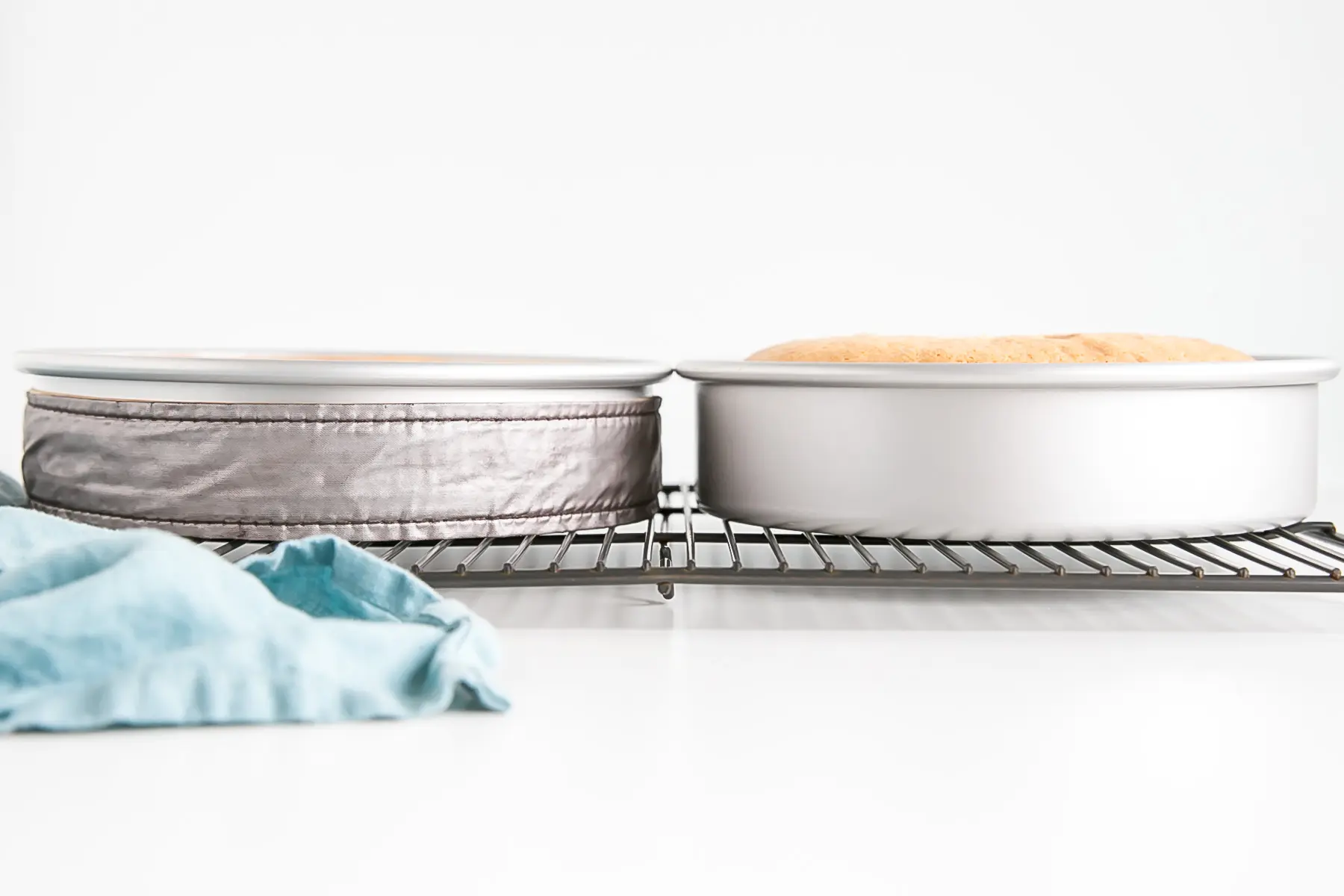 If you'd like to make your cake extra moist (or if you're worried you've over baked it) you can add some Simple Syrup to the cooled cake layers. I recommend trimming a bit of the top crust first so the syrup really soaks into the cakes.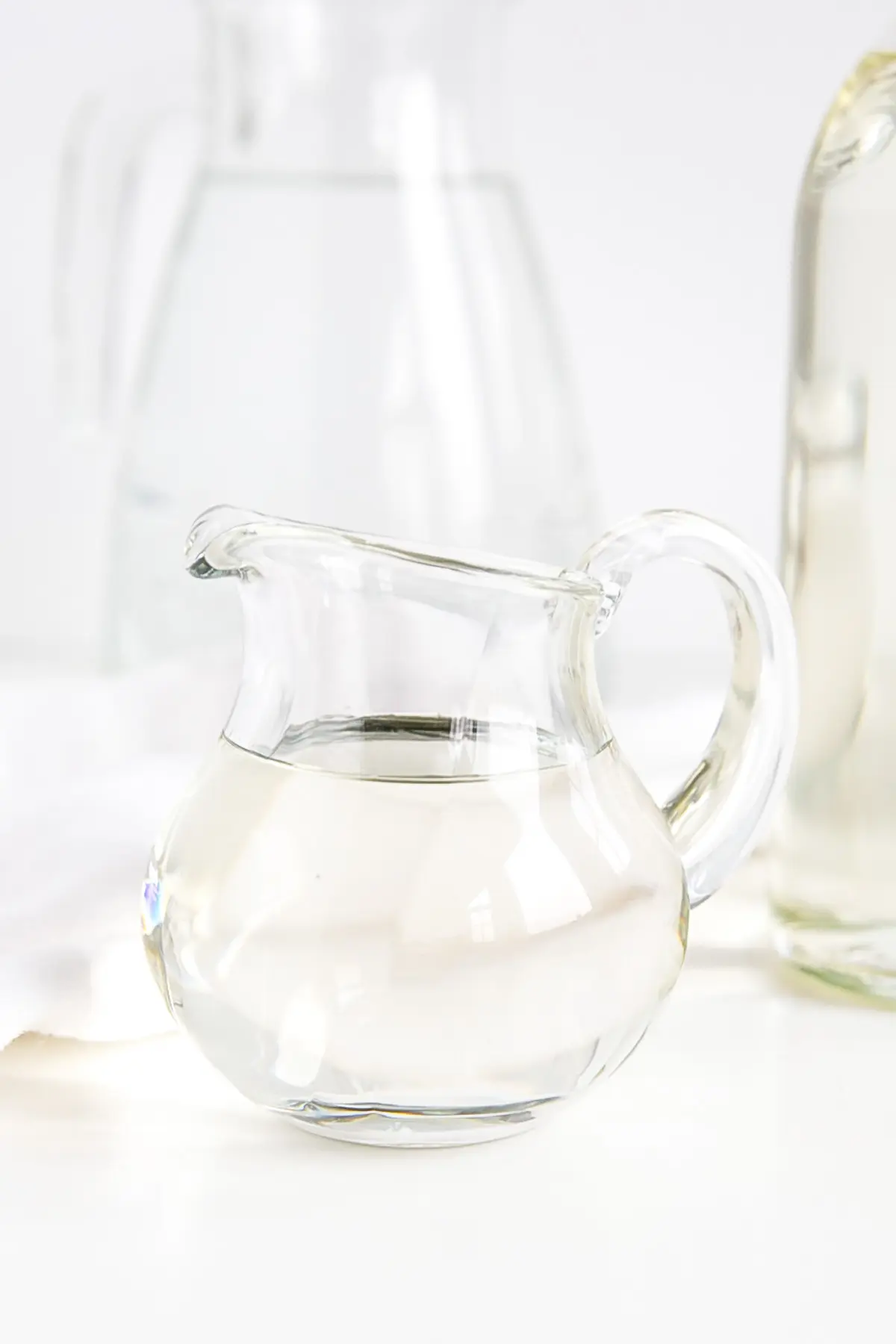 These days I mostly bake from scratch, but I used to use this recipe all the time when I was focussing on cake decorating. It bakes up a very sturdy and delicious cake!
I've yet to recreate the delicious flavour and texture of a classic vanilla box mix cake though. My Vanilla Cake recipe comes close, but it's not quite the same. It is delicious though too, so you should try it if you haven't!
I really like this recipe because it makes the box mixes a little more dense and super moist. This recipe is GREAT for a cake that will be decorated, stacked, etc. as the cakes have really good structural integrity.
I hope you love it as much as I do. Happy Baking!
Easy Buttercream Frosting Recipes:
Frequently Asked Questions
How Can I Convert This Recipe?
This recipe makes two 8″ or three 6″ cake pans. You can use two 9″ as well but the layers will be thinner (reduce baking time accordingly).
To make cupcakes, all you need to do is reduce the baking time. Start checking at 15mins or so. The recipe should make about 24 cupcakes depending on size.
You can bake it in a 9×13 pan. Baking time will be slightly shorter.
You can bake it in a Bundt pan as well but you'll need to increase the baking time.
For all other conversions, I use this site as a guideline.
Baking time will vary if you change the pan size. Every oven varies so I can't say for certain what you'll need to adjust it to. Be sure to check on the cake as it's baking.
Will This Work With Any Box Cake Mix?
I've only used this method with yellow/white cake mixes, but it should work just fine with any kind of box mix.
For chocolate cake mixes, instead of adding 1 cup flour, you can add 3/4 cup flour and 1/4 cup cocoa powder if you like.
For a pure white cake, use a white cake mix and 5 egg whites in place of 3 whole eggs.
For box mixes, my go-to's are Betty Crocker and Duncan Hines. The French Vanilla flavour is my favourite.
You can easily add some sprinkles to make this a funfetti cake instead, but be sure to use either jimmies or confetti as the small round nonpareils will bleed into the batter.
Other Tips for making this Doctored Cake Mix:
Do not also use the ingredients listed on the back of the box mix. Only the components in the recipe.
Be sure to use room temperature ingredients as this will yield the best results.
Use full-fat sour cream for best results. Yogurt is a good substitute as well.
Learn how to keep your cakes moist using Simple Syrup.
To help ensure your cake layers bake up nice and flat, check out my Flat Top Cakes post!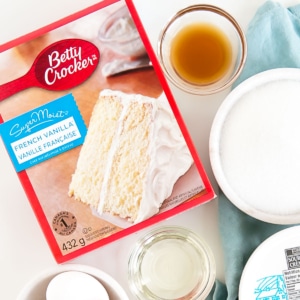 How to Make Box Cake Better
Take your box cake mix to the next level with this easy recipe! A few simple additions make it extra moist and delicious.
Instructions
Preheat oven to 325°F.

Combine all dry ingredients and whisk together.

Add wet ingredients and mix until combined. I use my KitchenAid on low for 2 minutes but you can also do this by hand.

Divide the batter between the pans and bake for approximately 50 minutes.

Cool in pans on wire rack for 10mins, then turn cakes out onto wire racks to cool completely.
Notes
*I use French Vanilla, but you can use any yellow/white cake mix for this. I haven't tried with other kinds, but I imagine it would yield similar, delicious results.
Calories:
338
kcal
Carbohydrates:
60
g
Protein:
4
g
Fat:
8
g
Saturated Fat:
5
g
Cholesterol:
56
mg
Sodium:
430
mg
Potassium:
82
mg
Sugar:
35
g
Vitamin A:
185
IU
Vitamin C:
0.2
mg
Calcium:
124
mg
Iron:
1.6
mg
The nutritional information and metric conversions are calculated automatically. I cannot guarantee the accuracy of this data. If this is important to you, please verify with your favorite nutrition calculator and/or metric conversion tool.
Originally published on Oct 10, 2014