The ultimate chocolate indulgence! This decadent Chocolate Truffle Cake is perfect for the chocolate lover in your life. Rich chocolate cake paired with a silky chocolate ganache frosting.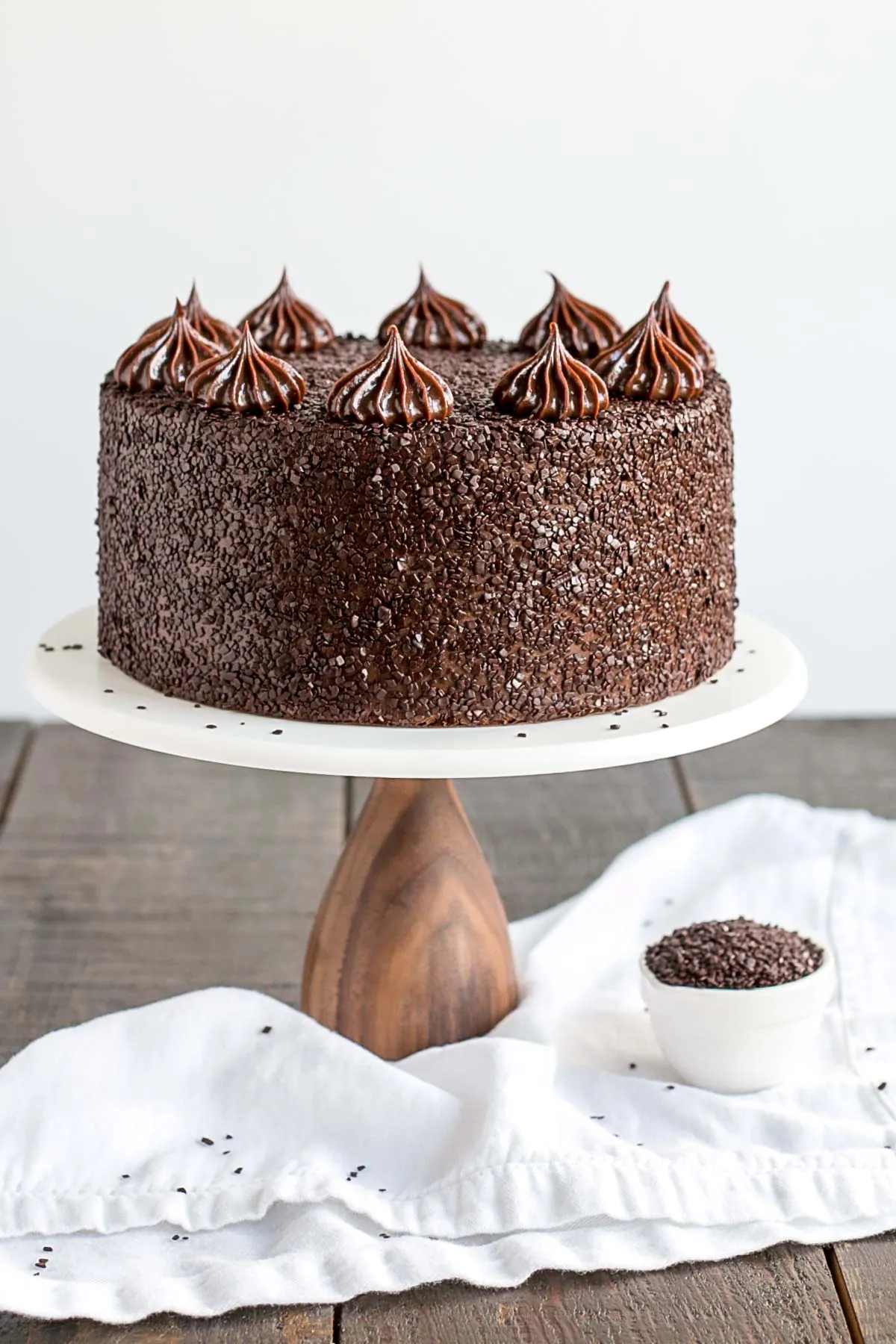 Is this cake fabulous or what?? I am so happy with how it turned out, especially considering I had no idea how I was going to translate "chocolate truffle" into a cake. I think I did a pretty good job (pat's self on back). Just in case you think I'm never happy with how things turn out, I assure you, I do have my moments!
I am obsessed with the chocolate flakes that are all over this Chocolate Truffle Cake. I've used them a couple of times before, here and here, and it's really a wonder I don't use them more often. They are similar to chocolate sprinkles, but flat and square. I get them at a local gourmet food shop here in Vancouver, but you can find similar versions on Amazon.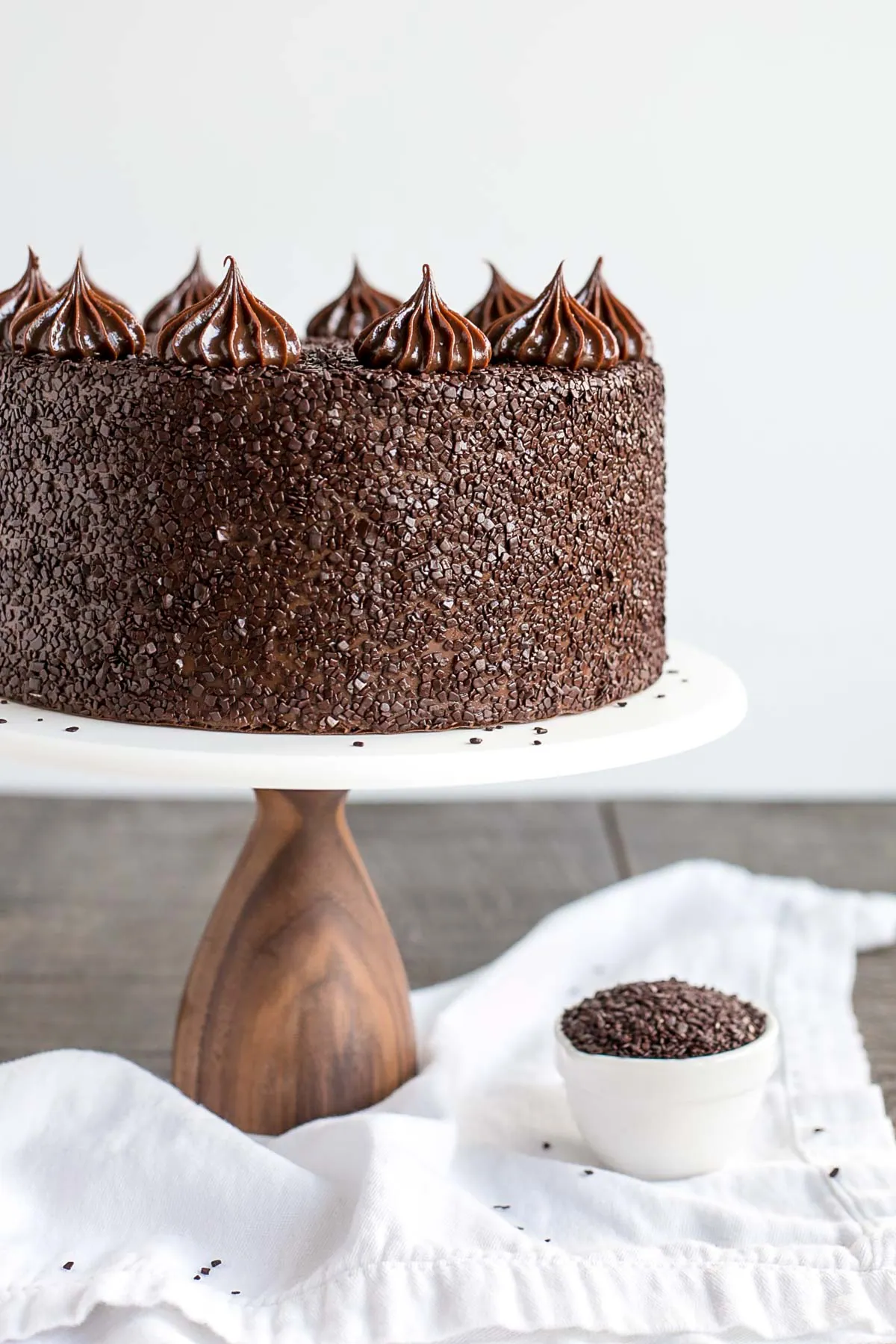 Another thing I'm obsessed with? This gorgeous walnut cake stand from American Heirloom. I've been eyeing this one for months (maybe years??) and am SO excited to finally have one in my possession. I love the simple classic design, and think it goes so well with this simple and classic Chocolate Truffle Cake. They have so many gorgeous cake stands and I can't wait to add more to my collection.
I have a bit of a cake stand addiction, which probably isn't surprising given what I do for a living. I tend to use the same few over and over though — the classic, simple ones — so I know this one will be used heavily in the rotation.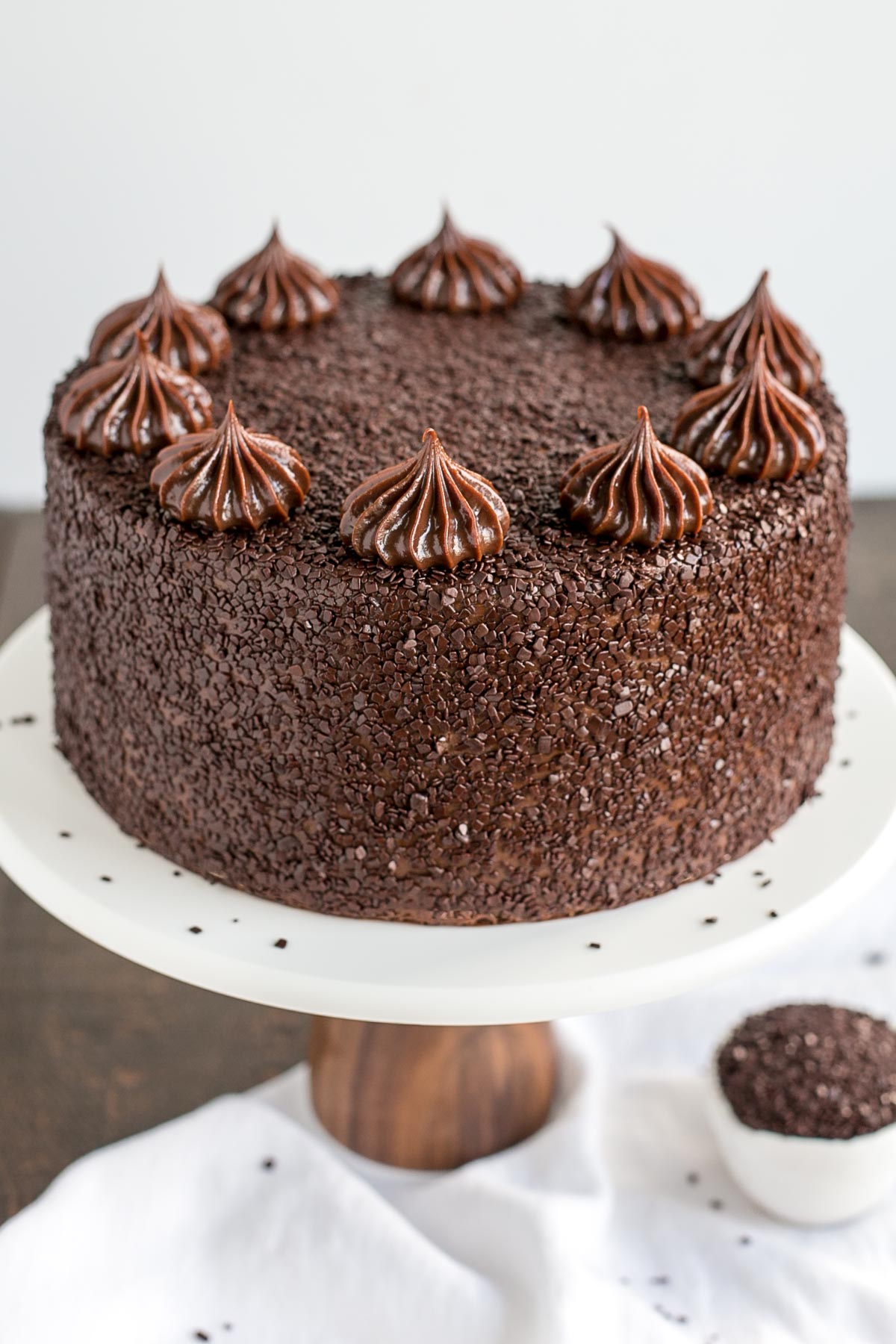 This Chocolate Truffle Cake is a chocolate lover's dream. It is seriously SO good, nicely balanced and not super sweet. The chocolate cake is my go-to chocolate cake recipe (why mess with perfection, right?) and that glossy chocolate frosting… OMG.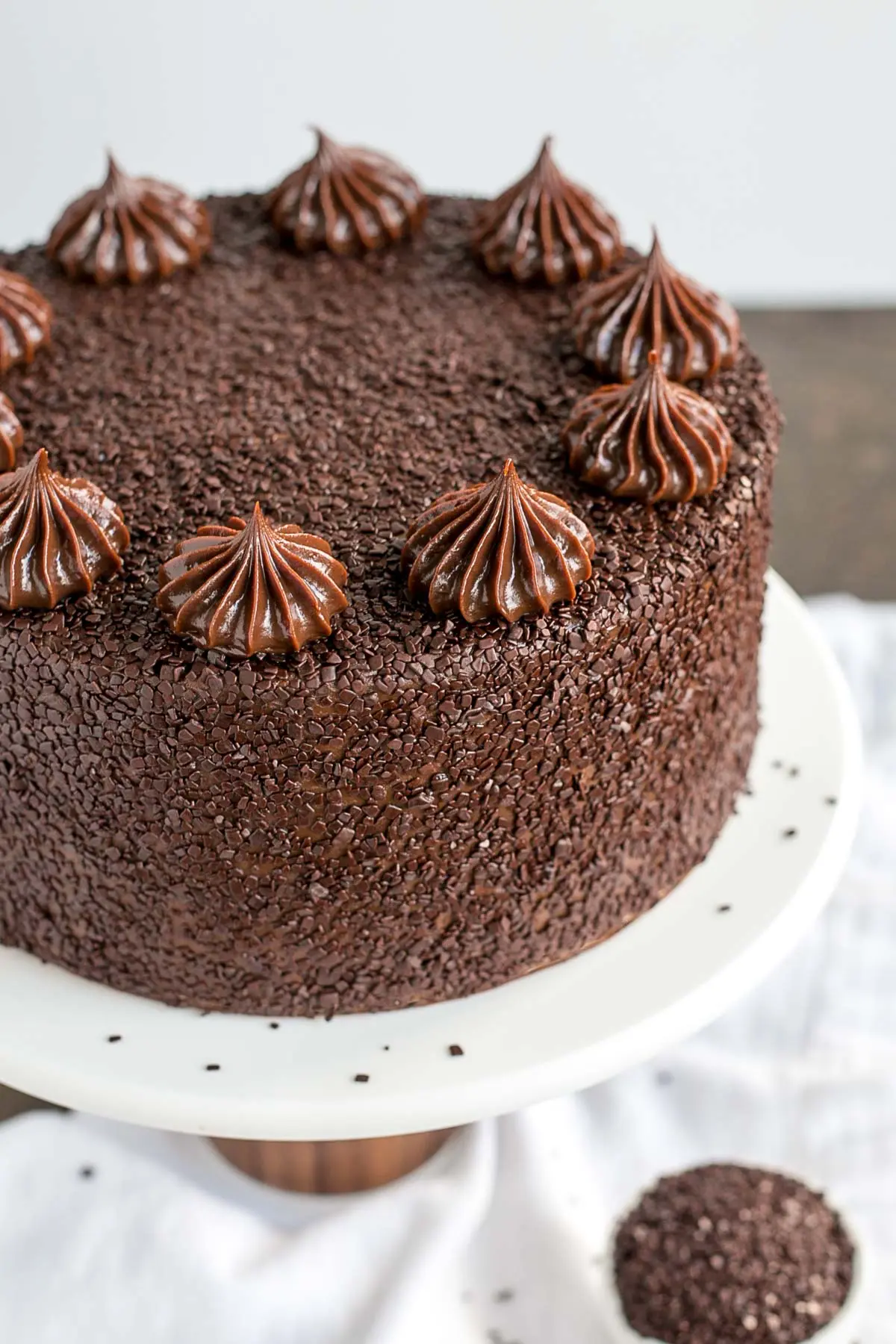 The frosting is basically a chocolate ganache, which I've made many times, but this one also has butter in it to help with texture and give it more shine. It's silky, creamy, and basically pure chocolate heaven.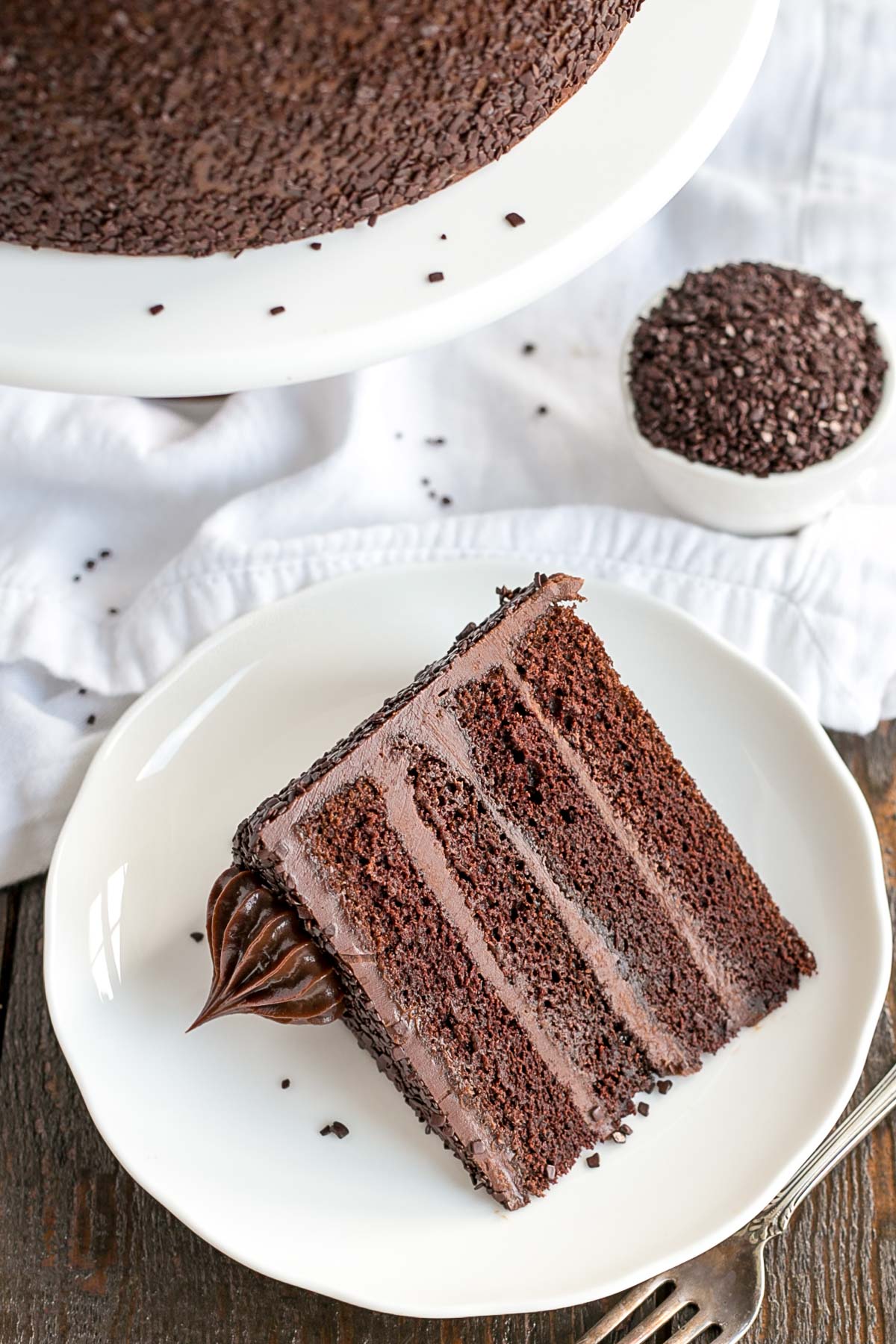 This Chocolate Truffle Cake is dense, moist, and ultra chocolatey. If you are looking for an intense hit of chocolate, this cake is for you! Head on over to The Cake Blog for the recipe.