Classic Key Lime Pie transformed into a delicious Key Lime Pie Cake! Graham cracker cake topped with light-as-air meringue, key lime curd, and graham cracker crumble.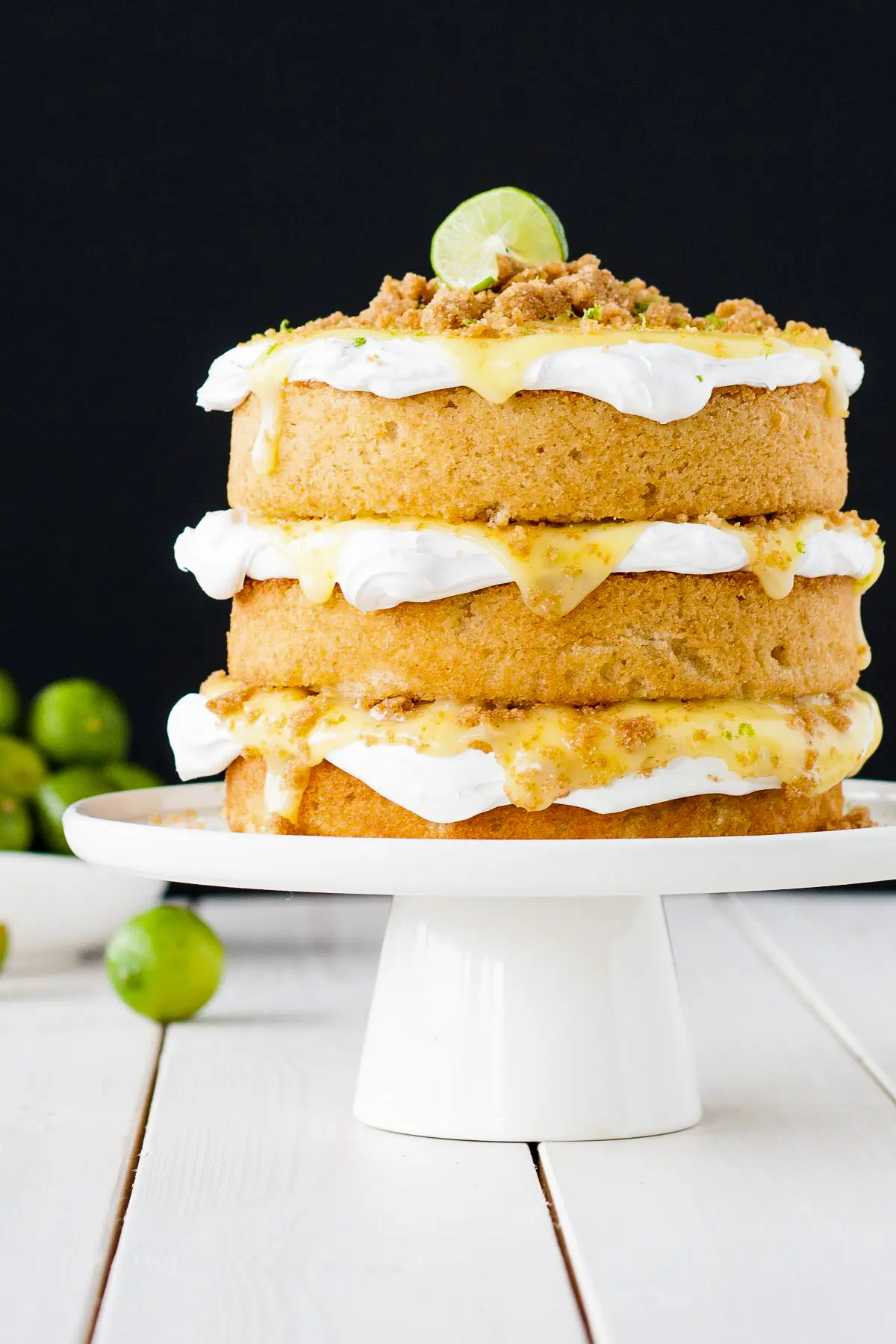 Key lime pie is my most favorite thing ever. Ever!
It trumps any cake. If it's on a dessert menu I pretty much stop looking and just order that. Actually, I specifically LOOK for Key Lime Pie and am disappointed if it's not on the menu. I have been known to order key lime pie to go when I'm too full from dinner, just to take it home and eat it later. Sometimes for breakfast. I have no shame! No chocolate dessert or cake even comes close.
I know that's a crazy statement considering I'm a cake maker and actually hate making pies. In fact, I have never made a Key Lime pie! Something just seems wrong about that. So, in light of both of these things, I decided my next post for The Cake Blog had to be a summery Key Lime Pie Cake.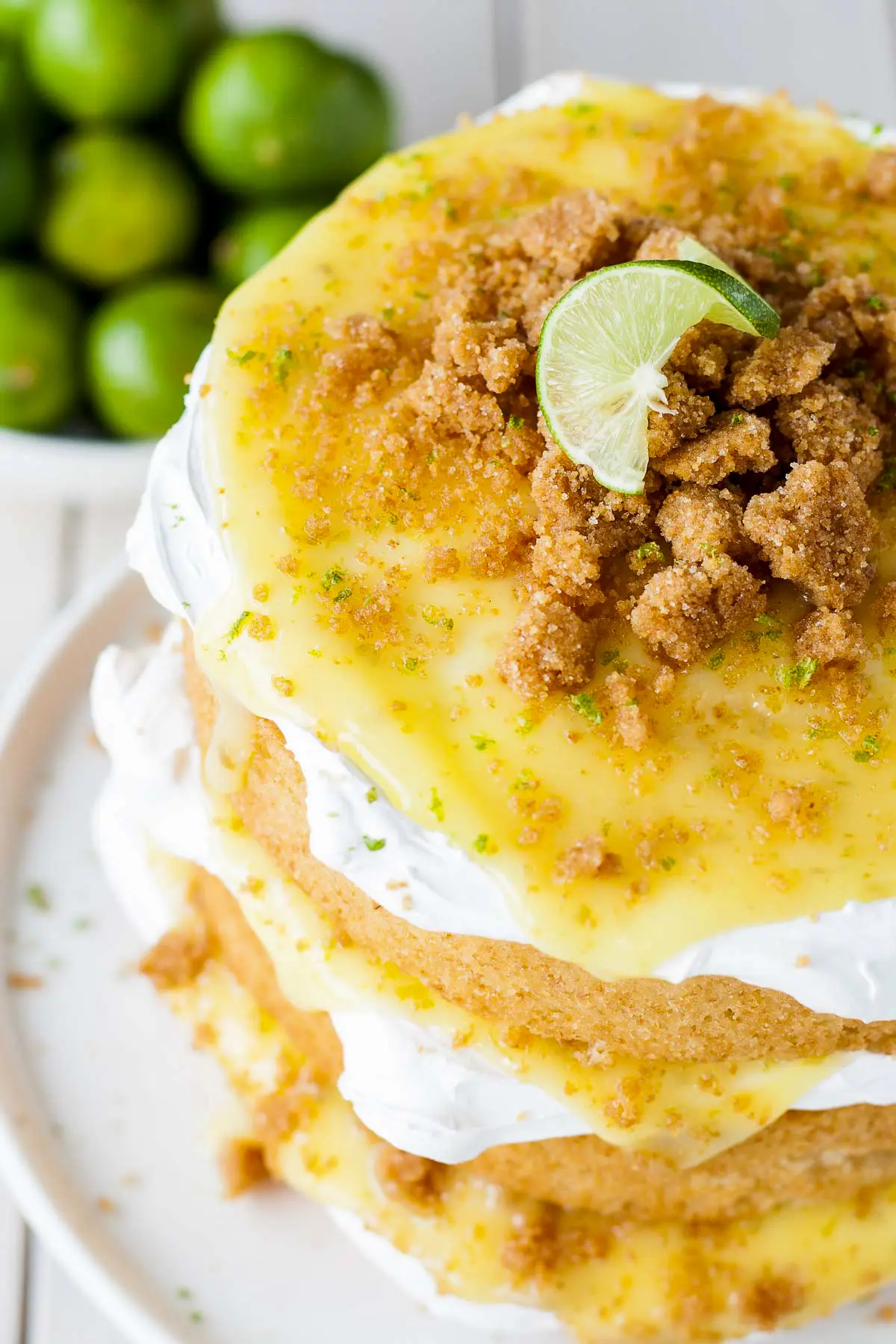 I am not exaggerating when I tell you this Key Lime Pie Cake is the best cake I've ever had/made. It IS! Ryan continues to call me fickle because I say that often (but not always) about every new dessert I make, but this time it's TRUE.
It is even better than actual key lime pie because it's a CAKE.
It really does not get any better.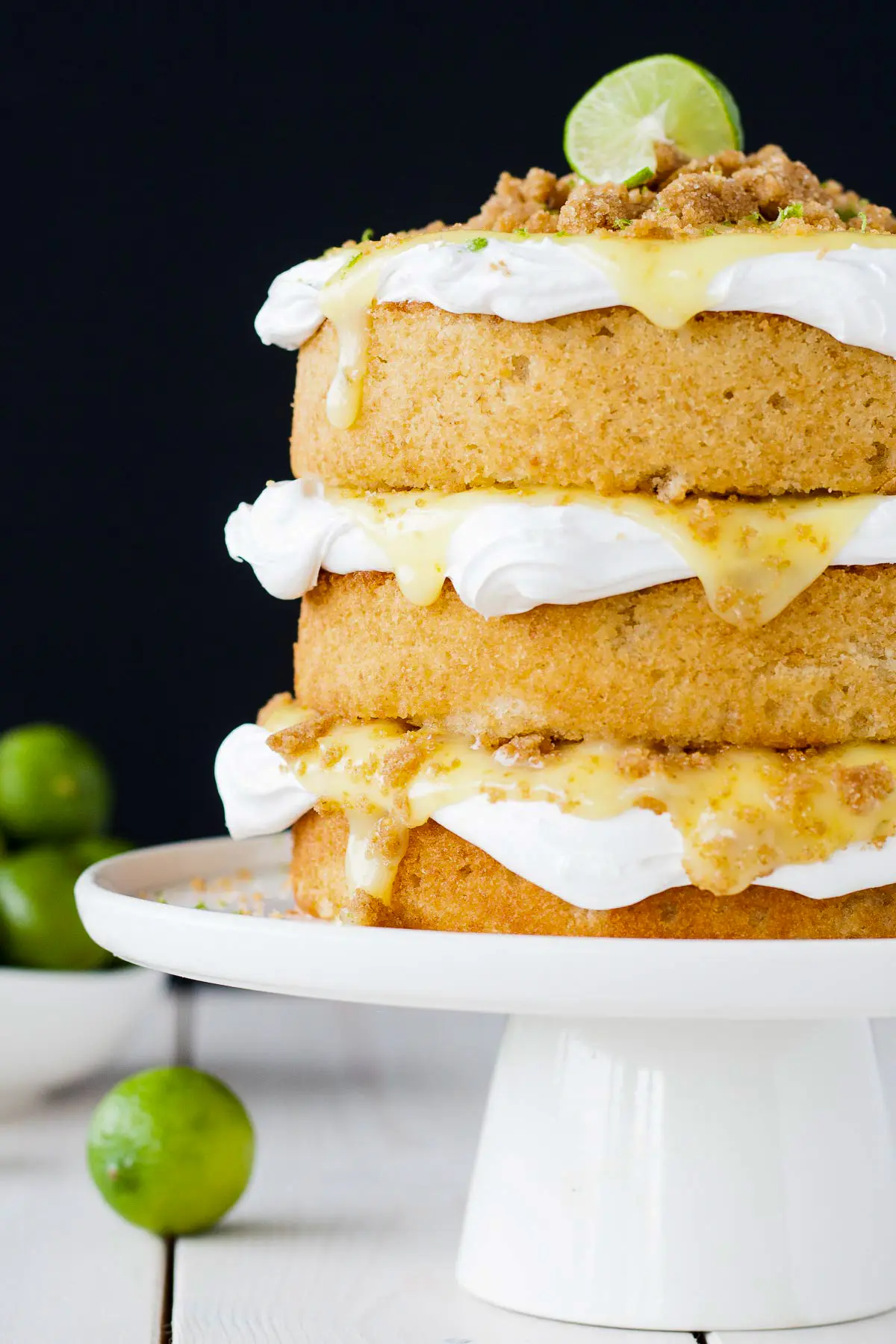 I put graham cracker crumbs into the cake layers themselves to enhance the flavor, and topped each cake layer with meringue and homemade key lime pie curd — both of which are super easy to make. The best part though, in my opinion, is the graham cracker crumble that goes on top of each layer. It adds a perfect crunch of sweet/saltiness that pairs so well with the sweet/tart key lime curd.
My mouth is literally watering as I'm describing it, and it's taking ALL of my restraint not to take out one of the pieces I've squirrelled away in the freezer.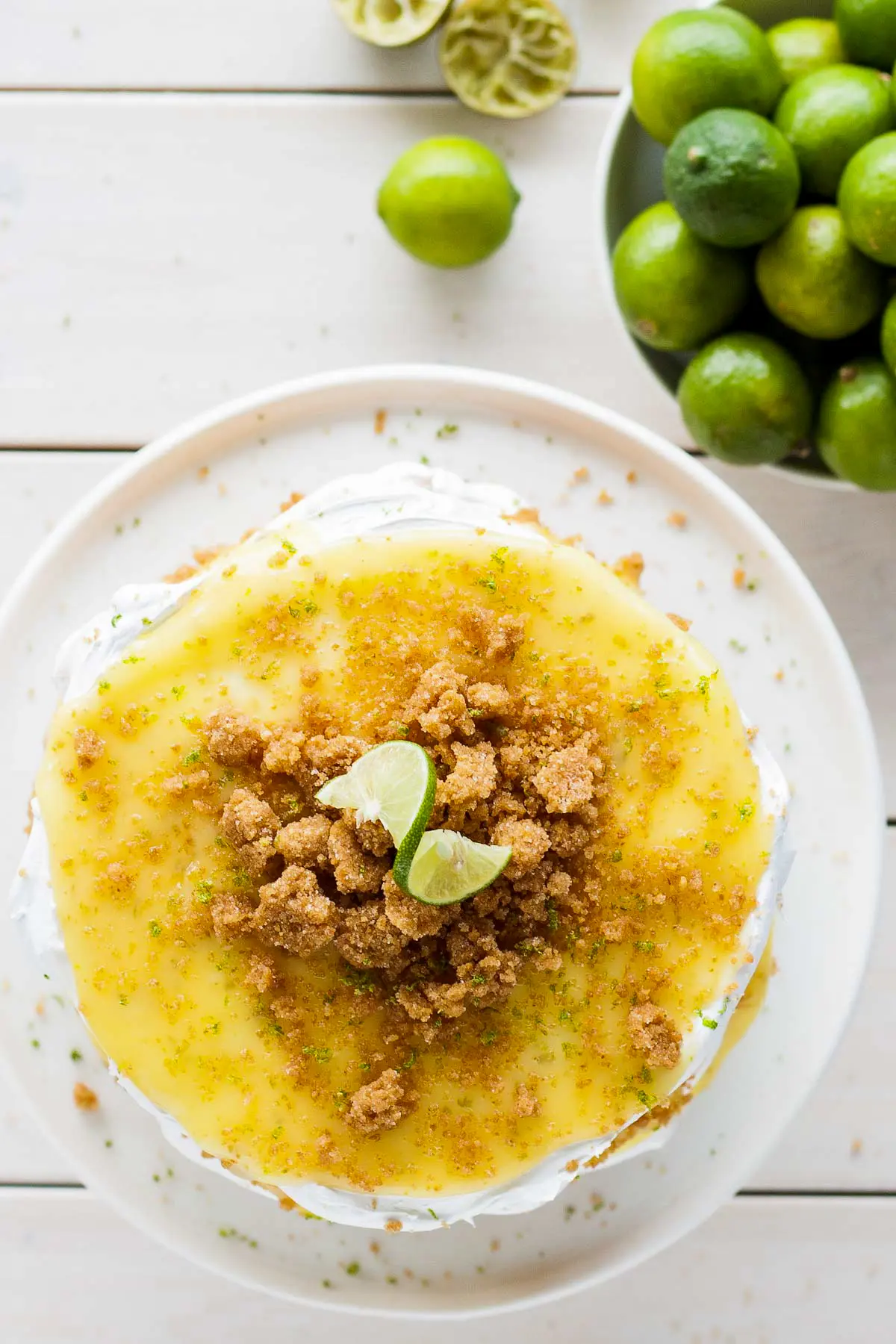 I'm usually pretty good at sharing the desserts I make. I am known to actively push free cake on friends so that it doesn't clog up my freezer (and thighs, and arteries).
This Key Lime Pie cake though? I literally (and reluctantly) gave ONE piece away. The rest I packaged up so I wouldn't be tempted to eat it all in one sitting. Bonus for me? Ryan doesn't like fruit-based desserts as much, so I have almost this entire cake to myself. Happy camper right here.
I mean, LOOK at those layers. Tell me you're not drooling as well. It's a thing of beauty.
Have I sold you on this recipe yet? It is the perfect dessert for summer — skip the pie and make a Key Lime Pie cake instead. Head on over to The Cake Blog to check out the recipe!