I love loaves – they're so easy to make and they taste delicious. They go great with tea or coffee, and are perfect for breakfast (you know you've done it). The recipe for this Carrot Tea Cake comes from baking maven Martha Stewart. She's pretty much my go-to when looking to try a new recipe. I have a couple of her books which I reference often, namely her Cakes and Cookies books, both of which I got at Homesense for a steal.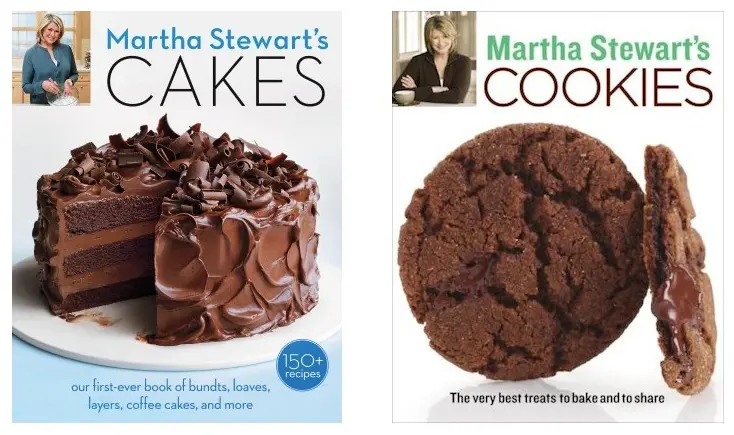 I highly recommend these books! This is also where the recipe for The Perfect Chocolate Chip Cookie came from.
This loaf was super easy to make, though I made one rookie mistake. I was too lazy to bust out (and later clean) the food processor, so I opted to shred the carrots by hand with my little IKEA grater. This took WAY longer than I expected it to, and I'm sure I could have used and cleaned the food processor 5 times over in the time it took me to do this. Never again.
I had some issues with the frosting as well. I have never had luck with cream cheese frosting – it always turns out WAY too soft and not at all spreadable. I mean, I could have let it set in the fridge for a bit to stiffen up, but patience is not one of my virtues. Next time I think I'll do 1/2 butter 1/2 cream cheese so it's a bit stiffer.
Tasted pretty damn good though!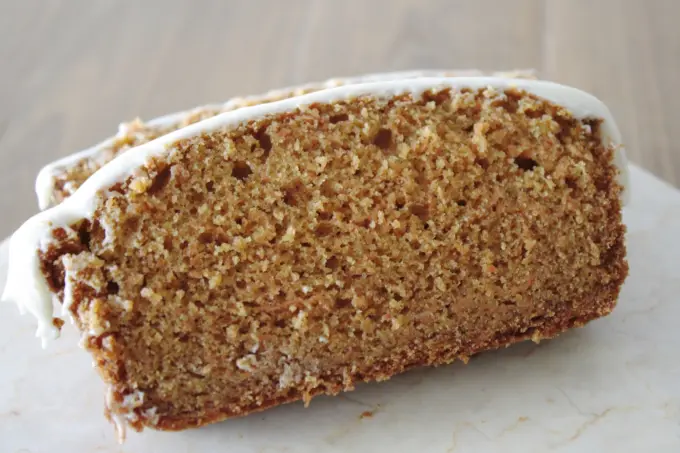 If you like carrot cake, you'll love this loaf. All the goodness of a carrot cake with half the effort.
Carrot Tea Cake
Instructions
CAKE
Preheat oven to 350°F.

In a bowl, whisk together all dry ingredients (flour, baking powder, baking soda, salt, cinnamon, and nutmeg).

In a mixer with the paddle attachment, beat the butter and brown sugar until light and fluffy (on med-high speed).

Beat in eggs one at a time and 1 teaspoon vanilla.

Beat in carrots.

With mixer on low, gradually add flour mixture; beat until just combined.

Transfer the batter to the pan and bake until a toothpick inserted in center comes out clean, approx. 40 to 45 minutes.

Let cool in pan for 5 minutes. Turn cake out onto a wire rack, and let cool completely.
FROSTING
Using mixer with a paddle attachment, beat the cream cheese, icing sugar, and 1/2 teaspoon vanilla until fluffy.

Spread on cooled cake.
Calories:
363
kcal
Carbohydrates:
41
g
Protein:
4
g
Fat:
20
g
Saturated Fat:
11
g
Cholesterol:
96
mg
Sodium:
311
mg
Potassium:
186
mg
Sugar:
26
g
Vitamin A:
3090
IU
Vitamin C:
0.8
mg
Calcium:
77
mg
Iron:
1.3
mg
The nutritional information and metric conversions are calculated automatically. I cannot guarantee the accuracy of this data. If this important to you, please verify with your favourite nutrition calculator and/or metric conversion tool.