Bring a classic flavor combination together with this Chocolate Orange Cake! Orange infused cake layers with a silky chocolate buttercream.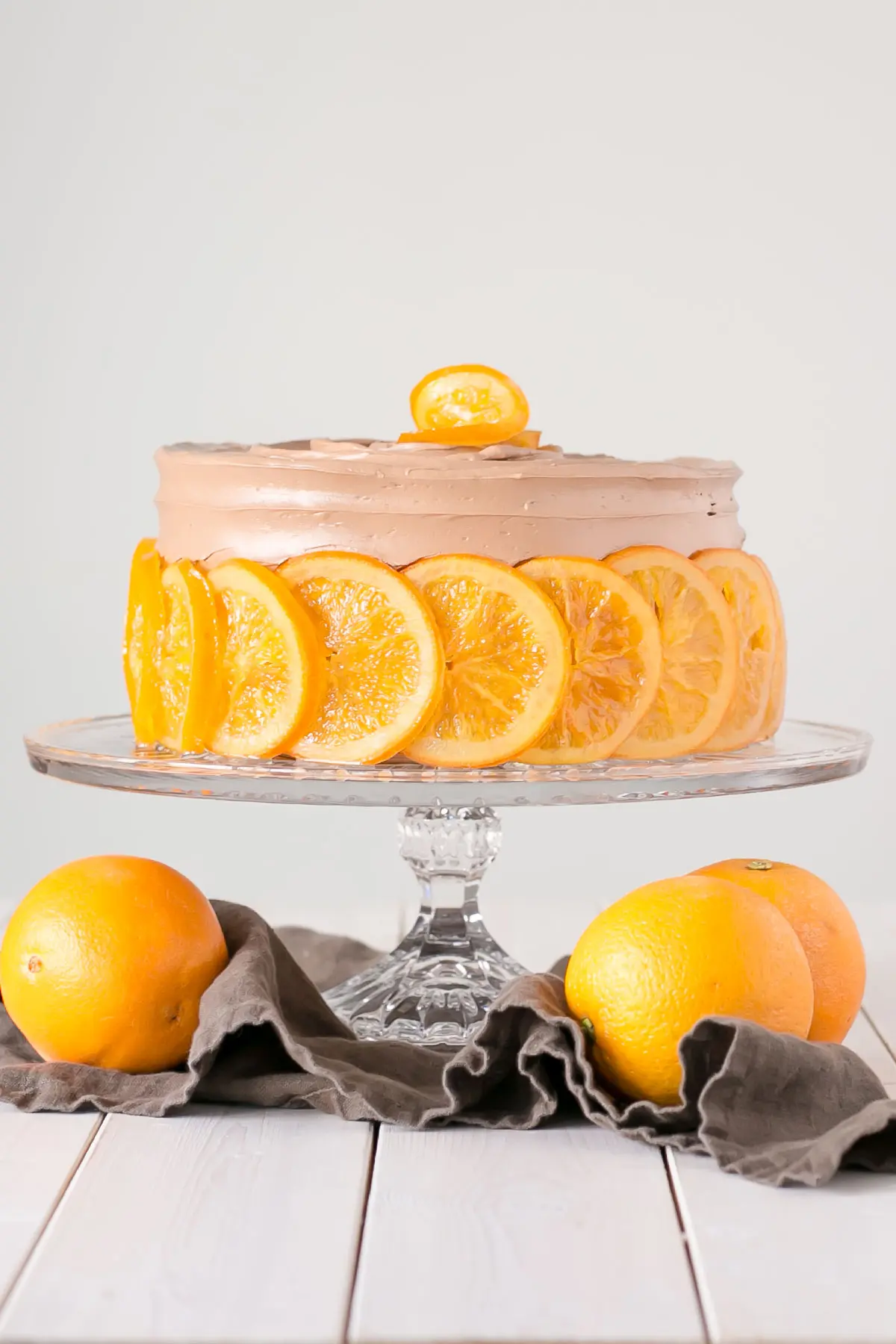 Well, I am happy to report that I've kicked the nasty cough (for the most part). The prescription cough syrup helped immensely, though it hasn't totally gotten rid of it. I am nursing an injured rib from all the coughing, but it's infinitely less painful than the cracked ribs I've had before (due to coughs). I am so grateful to everyone who provided tips and suggestions. Thank you!!
So, no ranting or complaining today, just talk about this pretty Chocolate Orange Cake!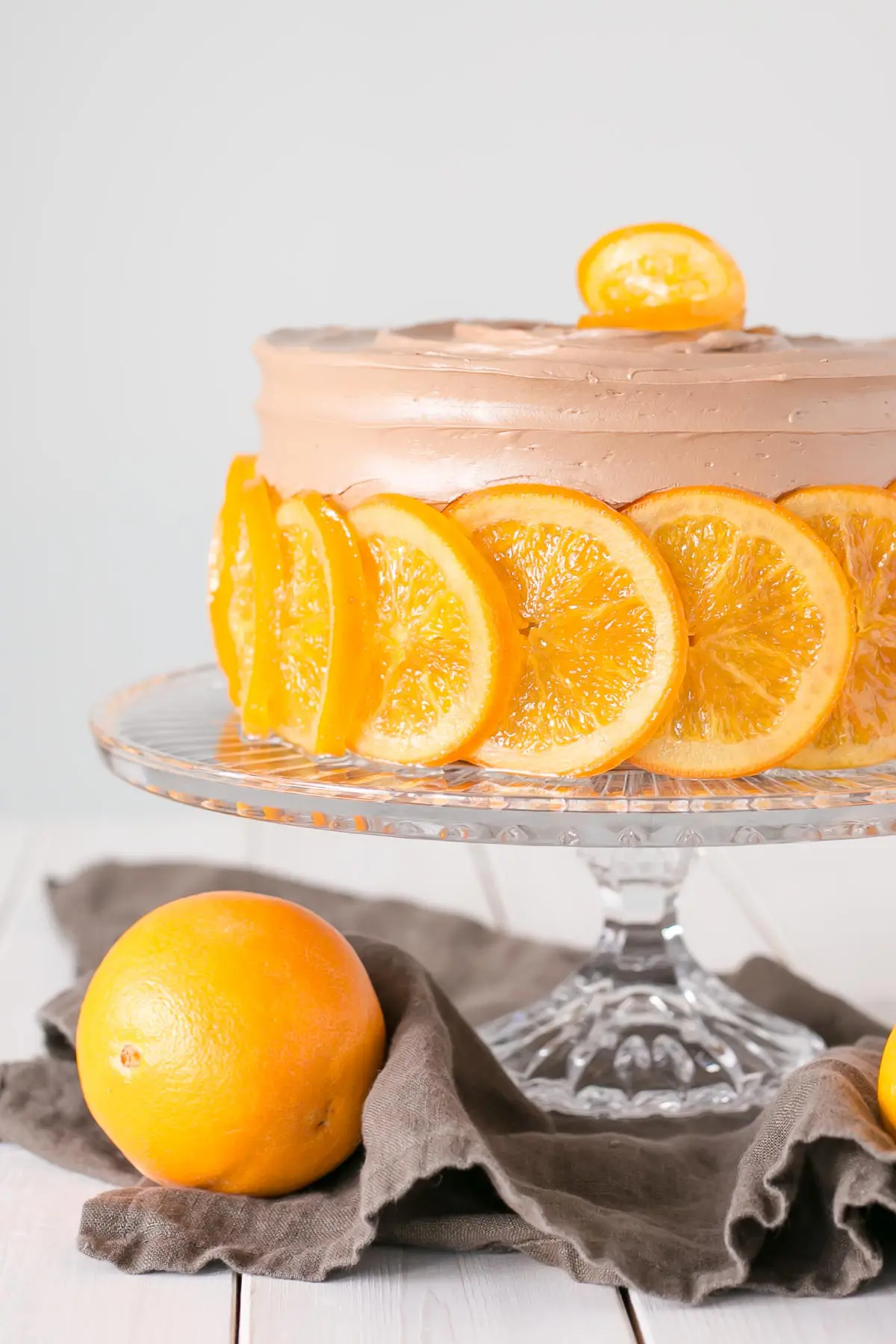 Chocolate and orange is one of my favourite combos. Second only to chocolate mint… and I just realized that it's a little ridiculous that I don't have a chocolate mint cake recipe on the blog. Adding it to the list as we speak.
This cake was inspired by Terry's Chocolate Orange. It's especially popular around the holidays, but you can get it year round. The chocolate and orange flavour pairing is a perfect match.
This Chocolate Orange cake is fairly simple to make, as are the candied orange slices that adorn it. The cake layers, infused with orange juice and zest, are paired with a simple (and delicious) chocolate Swiss meringue buttercream. The buttercream didn't turn out as dark as I wanted, but it's challenging with a Swiss meringue because the meringue starts super white. Still, it tastes chocolatey and delicious.
I probably sliced the candied oranges a bit thick, so they were a challenge to keep up on the cake (especially while I was taking pics). I'd recommend slicing them thinner if you decide to make them. Read more about my tips on The Cake Blog.
Once again, I struggled a bit with these pics. I don't know why I insist on doing the white backdrops when they give me so much trouble. I guess I just love that bright white look and hope that someday I might be able to make my pics look good on it! Oh well, it's the taste of the cake that's important, right? And this cake tastes perfectly delicious.
Head on over to The Cake Blog for the recipe!