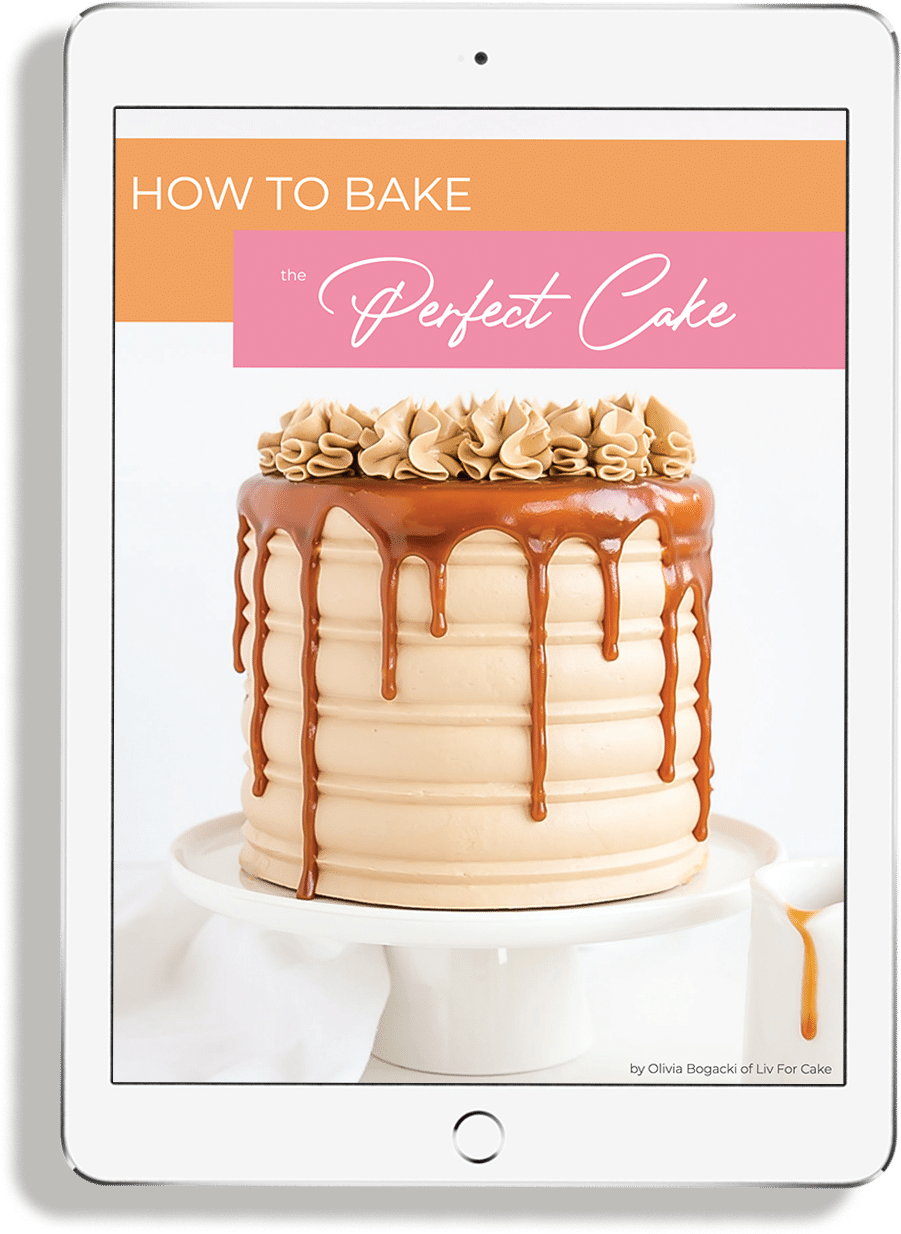 How To Bake The Perfect Cake!
Tired of dealing with dry, dense, or gummy cakes? Are your cakes sinking or falling apart? I'm here to help you learn how to bake the perfect cake every single time!
Welcome to How to Bake the Perfect Cake!
I'm so excited to share my tips with you to help ensure your cakes come out perfect every single time. Baking can be intimidating and I'm here to make that process easier for you and to give you the confidence to bake perfect cakes in your very own home. This eBook is the best place to start!
This How to Bake the Perfect Cake eBook will teach you:
What causes less-than-perfect cakes
The steps to take to ensure your cakes bake perfectly every time
How to properly test if cakes are done
How to save cake fails
The Do's and Don'ts of baking the perfect cake
The Do's and Don'ts of cake baking
Baking A Cake: A Step by Step Checklist
How to Test if a Cake is Done
Hi! I'm Olivia (Liv), the blogger behind Liv for Cake and the author of this eBook.
I am a professionally trained pastry chef who has been baking & decorating cakes for over a decade. During that time I've had more than my share of failed cakes. Whether it's due to errors in the recipe, poor planning, or taking shortcuts, I have experienced it all. I want you to learn from all of my mistakes so I've put together this comprehensive guide to help you ensure your cakes turn out perfect every single time!
I am so confident that you will love this eBook that I'm offering a money-back guarantee. If you're not satisfied, simply return your purchase within 7 days for a refund.
Get The Perfect Cake Bundle!
How to Bake the Perfect Cake and The Ultimate Cake Collection together for one low price! Over 50 of my very favorite cake recipes all in one place. From Classic Cakes to Holiday favorites and everything in between. 160+ pages of recipes and tips with over 100 gorgeous photos.
Get both books for the low price of $39.99 USD.
Just want the Ultimate Cake Collection eBook?
No problem, you can purchase it!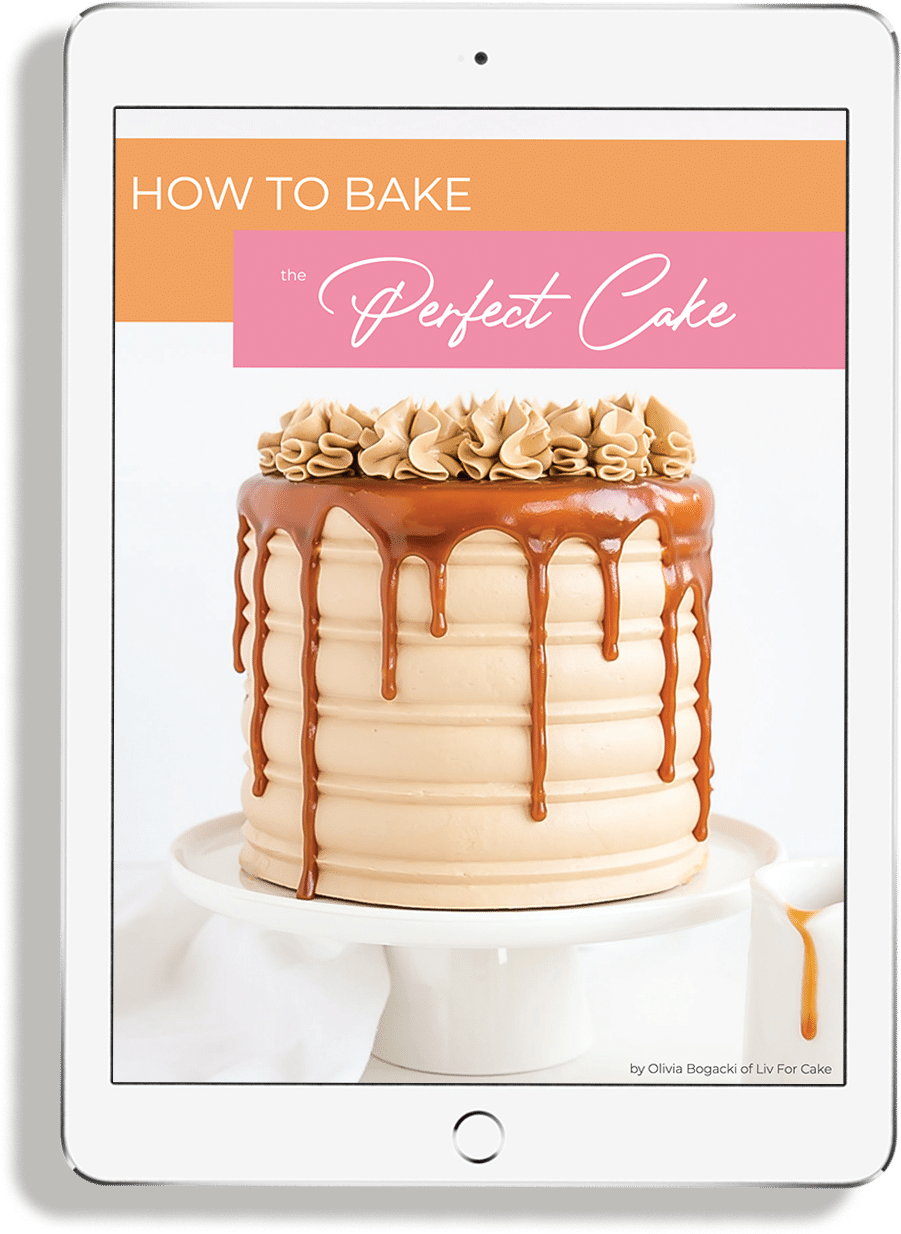 Hurry, get your copy today!